Autumn is already here. Get the scarves, hats and headbands from storage so you can use them again. It's so nice to unpack a box full of handmade knit and crochet work….. and realize how many beautiful items you've actually made!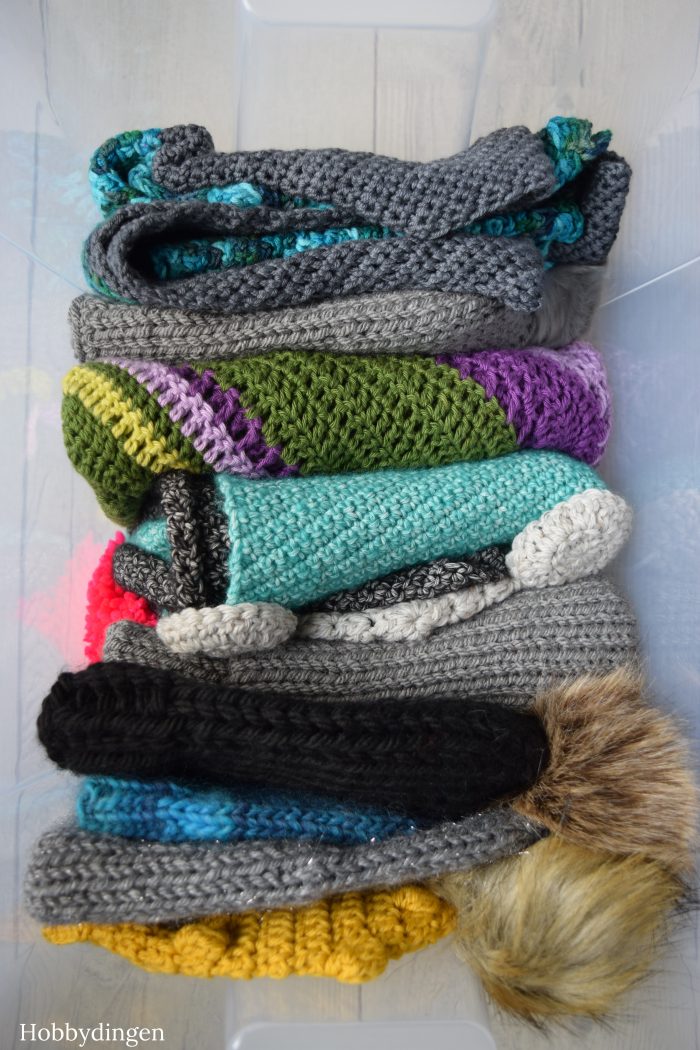 I like to store my handmade stuff in clear containers, so I can see all the beautiful items I made. Sometimes I just take a look at all the items and feel happy about the fact that I made all of this.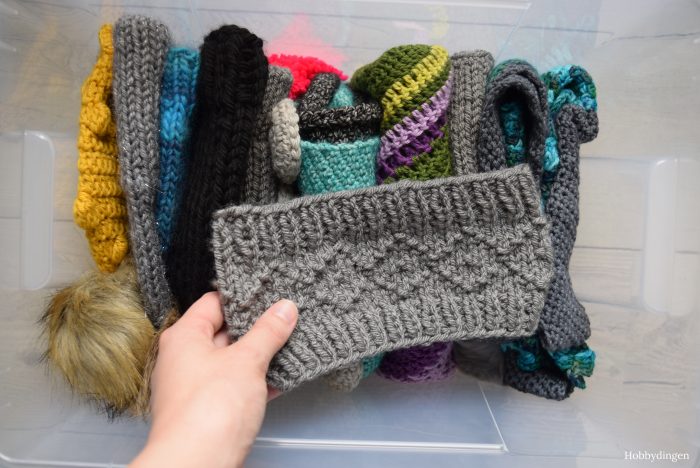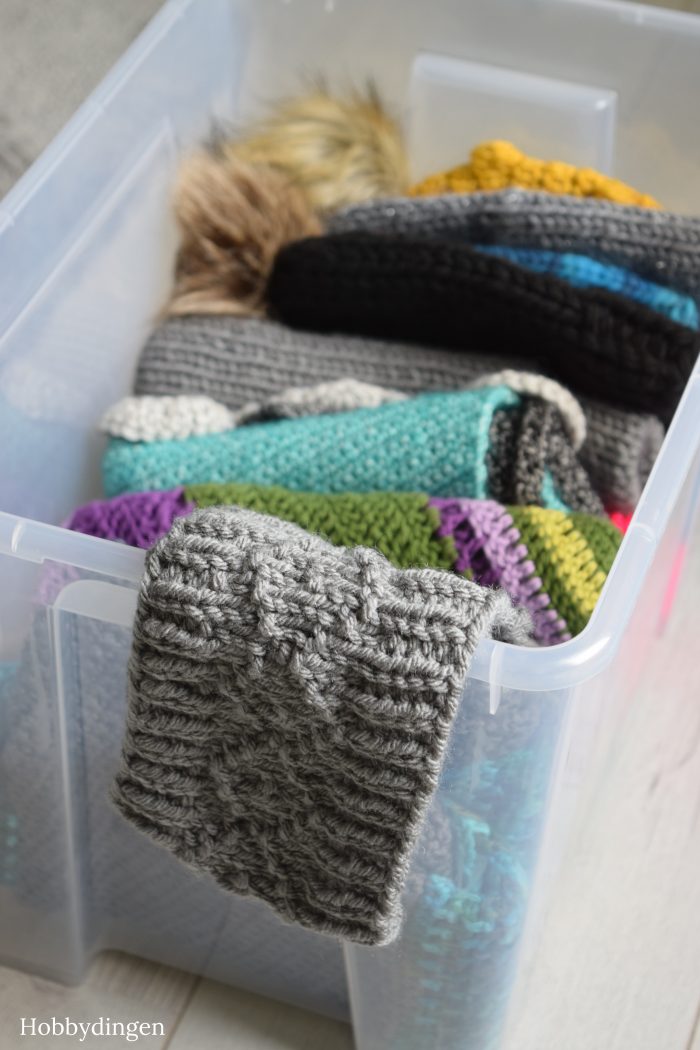 This is just one box of handmade stuff 🙂 it includes The Crazy Bobble Hat, The Ocean Waves Shawl, The Holiday Shawl, Simple Grey Beanie, The Wonderland Hat, and more…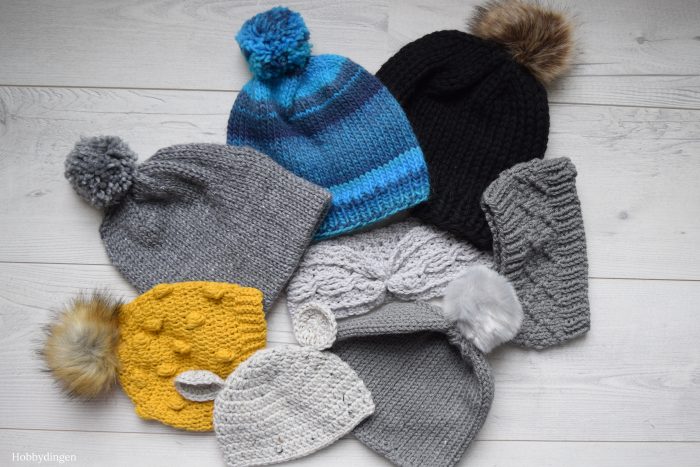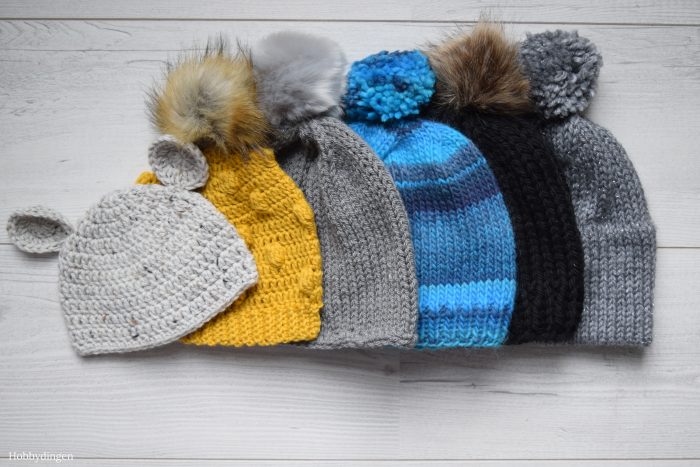 All hats in a row! The last hat is a double brim hat.
How do you store your handmade stuff?
Have a creative day!
Marjan