It is time for a new design! I can tell you that I did something different this time. Normally I really like to use blue yarn, but this time I used a completely different color! 🙂 Mustard yellow! With this mix of merino and acrylic I designed a new hat for kids: "The Crazy Bobble Hat". When designing this hat I wanted to make something awesome. Using different techniques and a fur pompom I crocheted this hat for kids.
Tijd voor een nieuw ontwerp! Deze keer deed ik iets anders. Normaal gebruik ik veel blauw in mijn ontwerpen, maar deze keer gebruikte ik een hele andere kleur :). Mosterdgeel! Met het zachte garen van Katia ontwierp ik een leuke kindermuts. Basic merino is een garen van merino wol en acryl waardoor een hele zachte muts ontstaat. De pompon die ik er op genaaid heb maakt deze muts helemaal af!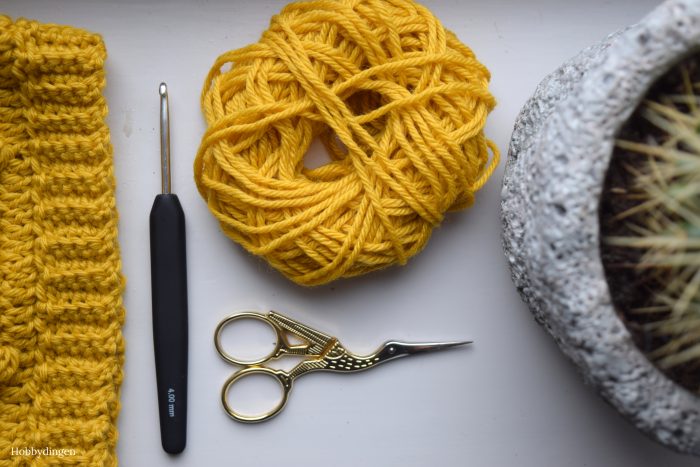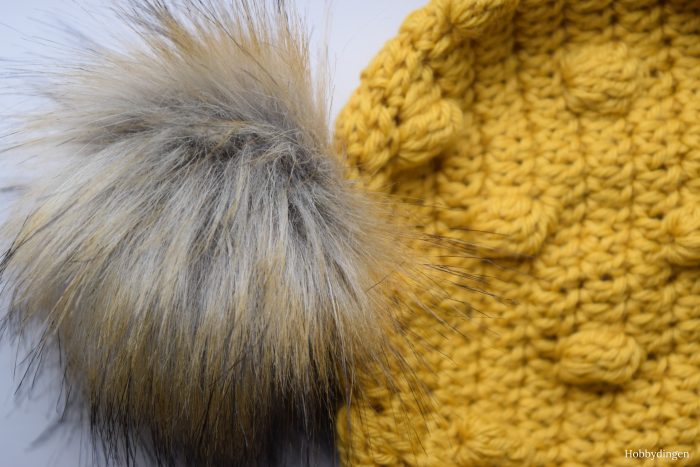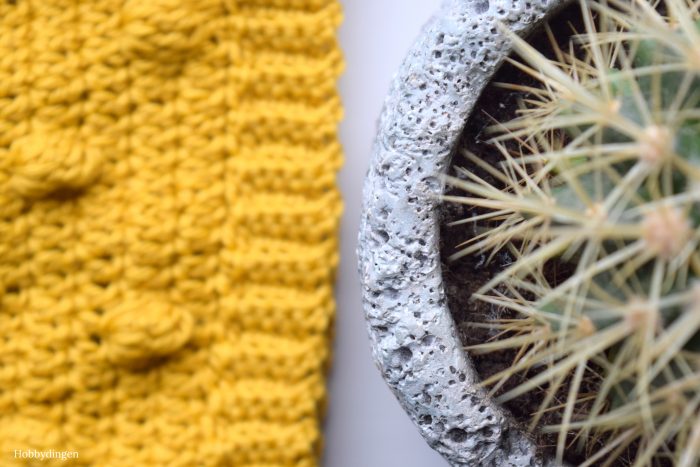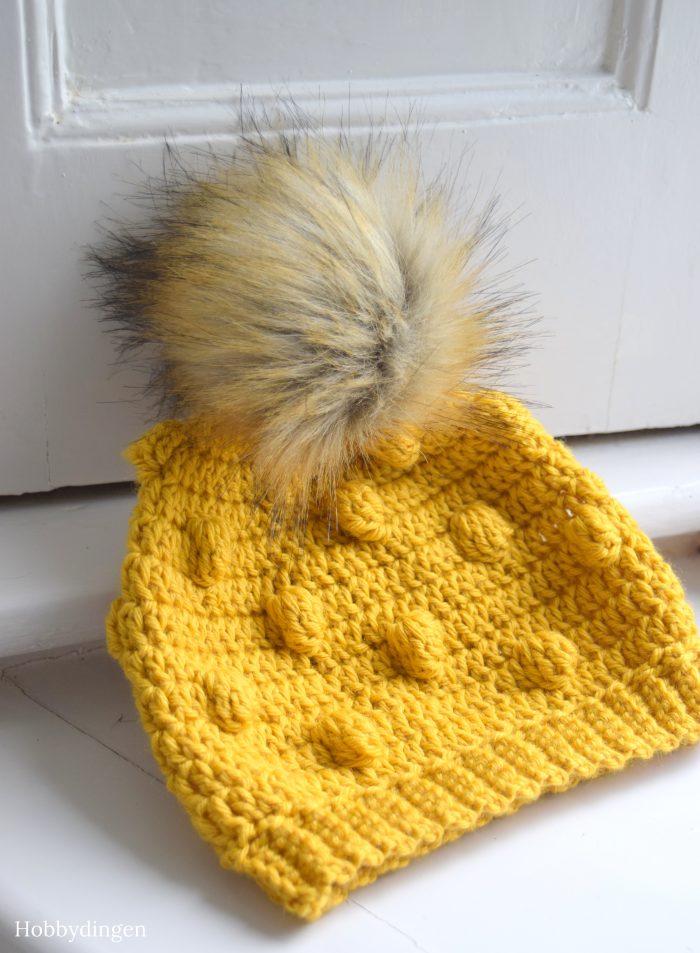 This hat is made with different stitches, bobblestitch and brimstitch. The fur pompom on top just finishes it all! You can find the pattern on: Ravelry, Craftsy & LoveCrochet.
Door gebruik te maken van verschillende steken, onder andere de bobbelsteek en een steek om de band te haken is het een erg leuk haakpatroon om te haken. Door het toevoegen van de pompon wordt het een gave muts! Het patroon vind je op: Ravelry, Craftsy & LoveCrochet. 
What's your favorite color?

Wat is jou lievelingskleur?
Have a nice day!
Marjan
---
Share your creation with: #hobbydingen on social media!
(This post may contain affiliated links.)