Are you ready for a yearlong crochet project? The Year of Squares Crochet Along starts on January 1st, 2020! This crochet project is a pattern series by Marjan from Hobbydingen. Each month of 2020 we will publish the crochet pattern for a square. With these 12 squares you can create a beautiful and textured blanket! On this page you will find all the information for the crochet along and links to the crochet patterns.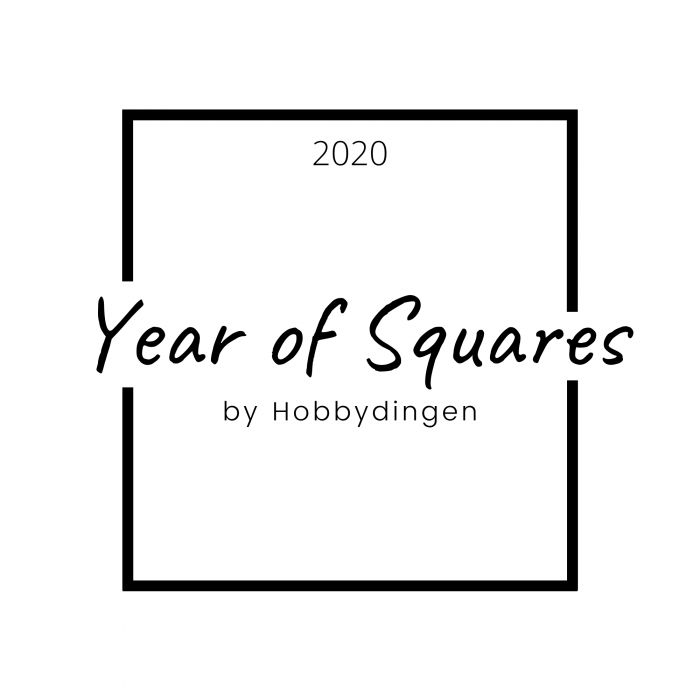 The Year of Squares Project
In 2020 we will publish 12 crochet patterns for squares. Each month a new crochet pattern will be shared. All the squares will be 30x30cm/12x12in and have different stitch patterns. After 12 months you will join the squares together to make a blanket with 12 different squares.
Materials
For this blanket I will be using Scheepjes Chunky Monkey Mid Grey 1099 (100% premium acrylic, 100g/116m or 3.53oz/127yd, Aran weight). I will roughly be using 1 ball of yarn for each square and 4 balls of yarn for joining the squares and the edge of the blanket. That is a total of 16 balls. Detailed information about the amount of yarn will follow with each individual pattern. In addition to the yarn you will also need a crochet hook, a darning needle for weaving in all the ends, a pair of scissors and materials to block the squares.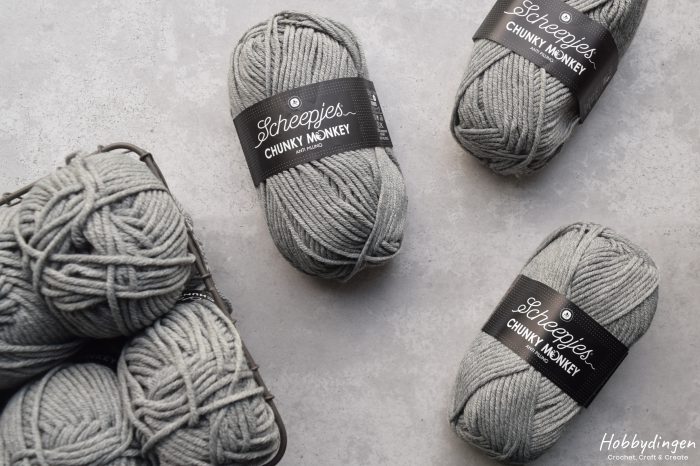 The Crochet Patterns
Each crochet pattern will be published on the first day of each month. The crochet pattern for joining the squares and making the edge of the blanket will follow on December 31st, 2020. All the crochet patterns will be available through Ravelry.
The crochet pattern for each square will be FREE for the first 48 hours. So be quick to download the pattern or to add the pattern to your Ravelry library! After the 48 hours a small amount of money will be asked for each crochet pattern.
You can also buy the Year of Squares E-book. The E-book will be 50% off from the total price of all the squares combined. The E-book is now available on Ravelry. This E-book includes all the information about the crochet along and detailed information for each square. The crochet pattern for each square will be added on the 1st of each month.
The patterns:
January Square – click here to get it on Ravelry or here to get it on LoveCrafts
February Square – click here to get it on Ravelry or here to get it on LoveCrafts
March Square (coming March 1st)
April Square (coming April 1st)
May Square (coming May 1st)
June Square (coming June 1st)
July Square (coming July 1st)
August Square (coming August 1st)
September Square (coming September 1st)
October Square (coming October 1st)
November Square (coming November 1st)
December Square (coming December 1st)
Complete Blanket (coming December 31st)
Newsletter
Sign up to our newsletter to be notified when a new crochet pattern has been published.
Share your squares!
Can't wait to see your progress! You can share your photos with #hobbydingen and #yearofsquares on social media! For this crochet along we have create a Facebook group. Click here to join the Year of Squares Facebook group.
Happy making!
Marjan