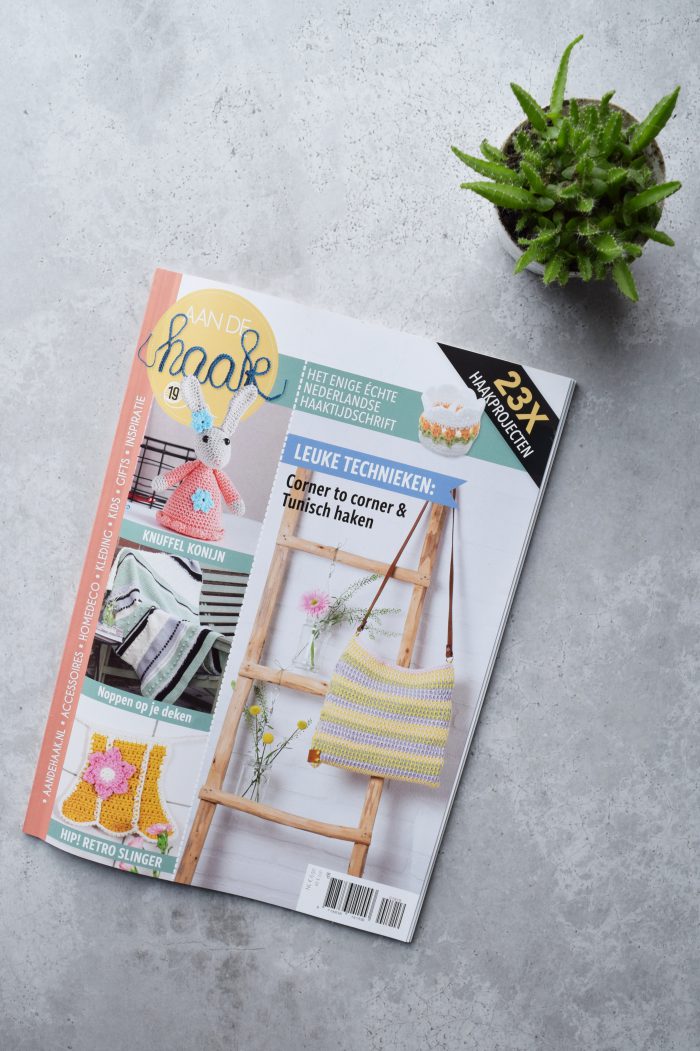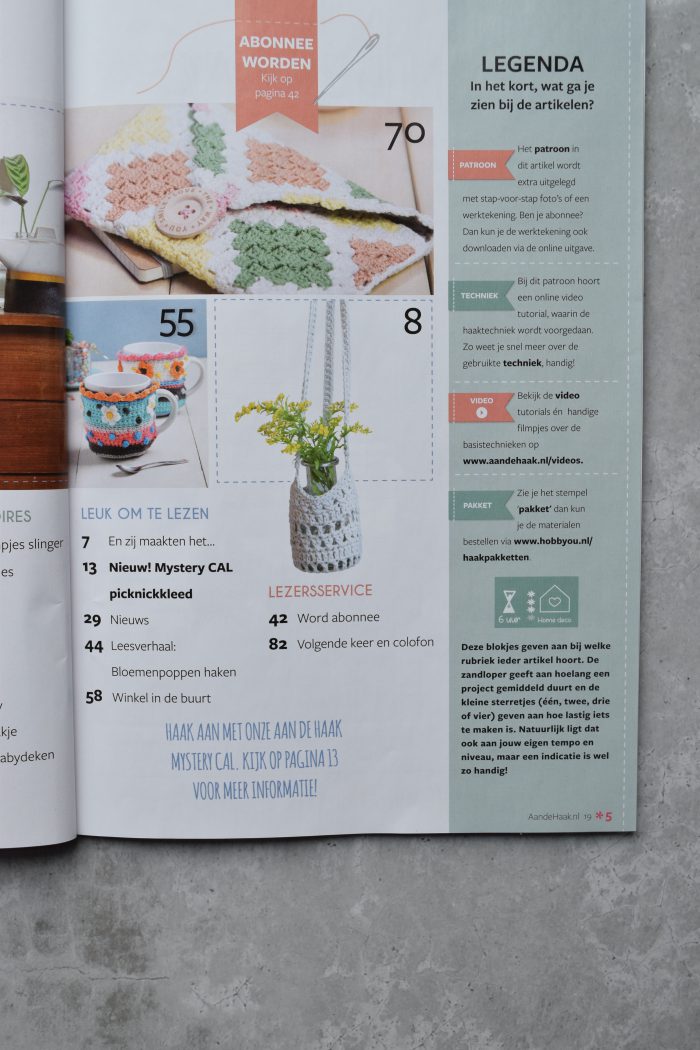 AandeHaak no. 19 came in the mail this week! We designed a crochet pattern for the Dutch magazine! Inspired by macrame we crocheted a planthanger.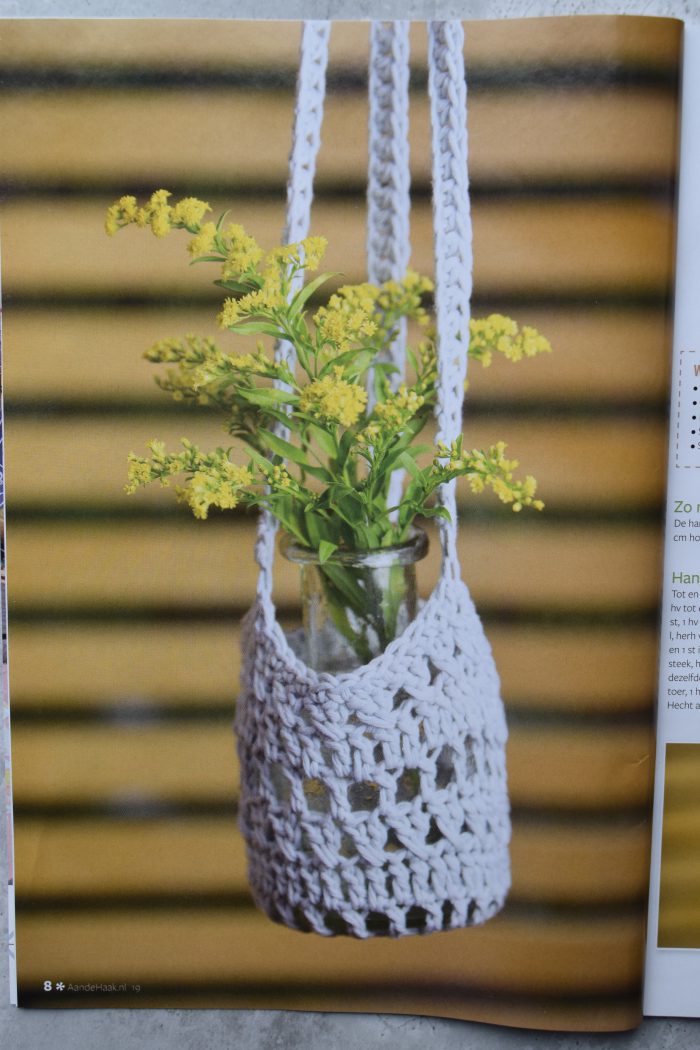 On the picture you can see the planthanger with some flowers in it, instead of the flowers you can also have a plant in it.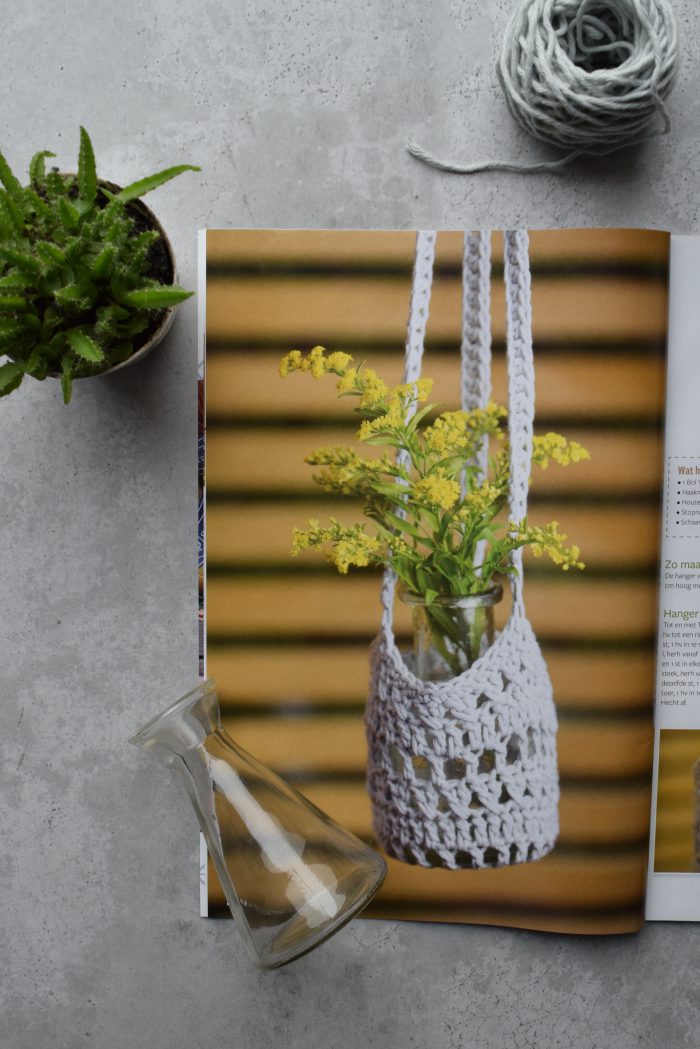 Have a creative day!
Ingrid & Marjan