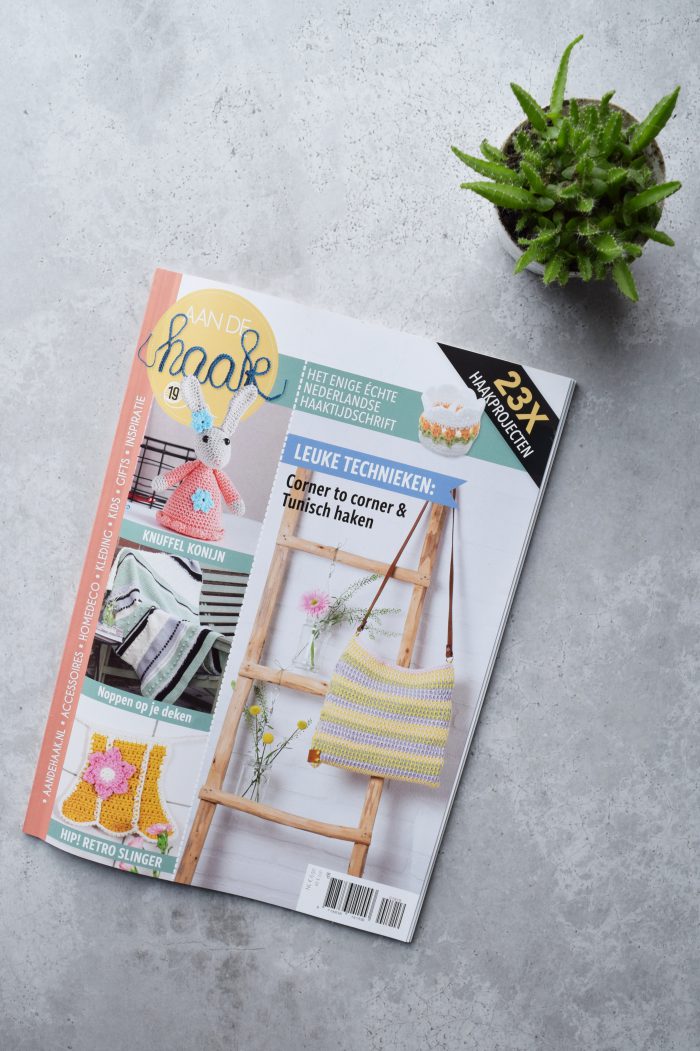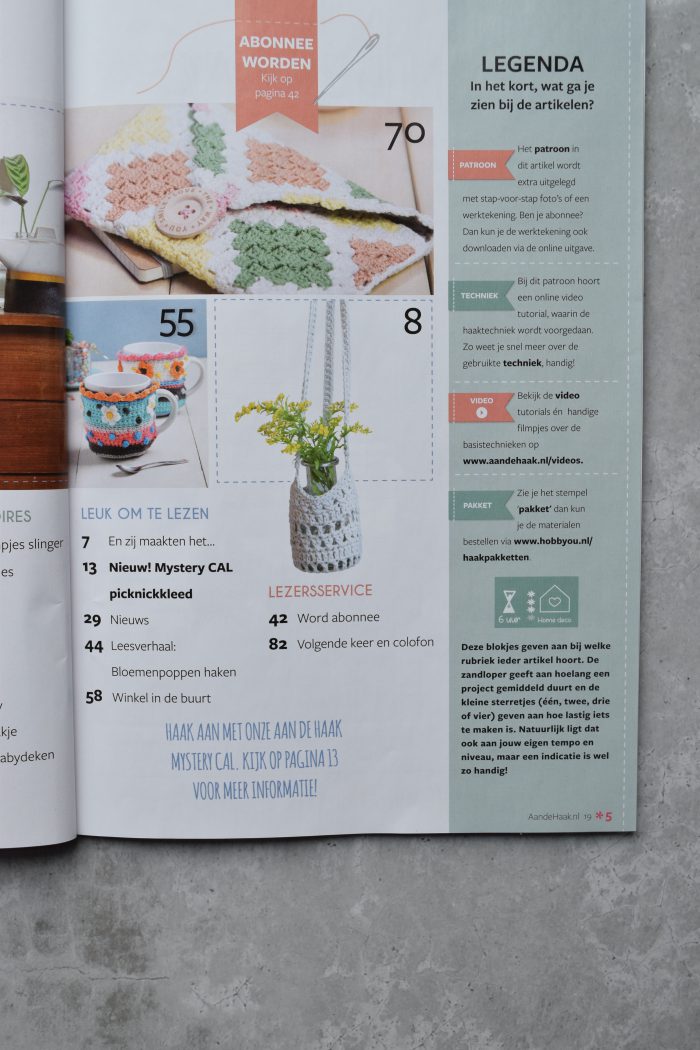 AandeHaak no. 19 came in the mail this week! We designed a crochet pattern for the Dutch magazine! Inspired by macrame we crocheted a planthanger.
Laatst maakte Marjan een ontwerp voor AandeHaak nr. 19. We bedachten een haakpatroon voor de lente. Deze week kregen we het tijdschrift binnen met daarin het haakpatroon voor deze gave plantenhanger!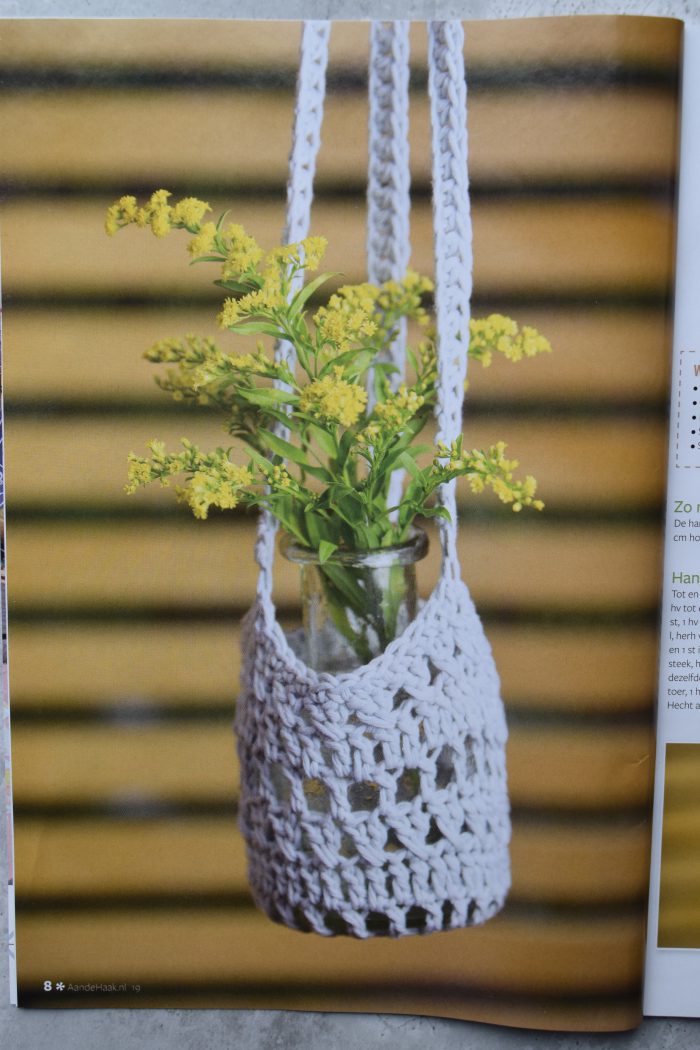 On the picture you can see the planthanger with some flowers in it, instead of the flowers you can also have a plant in it.
Op de foto zie je de hanger met een flesje met bloemetjes, in plaats van bloemen is de hanger ook leuk met een plantje.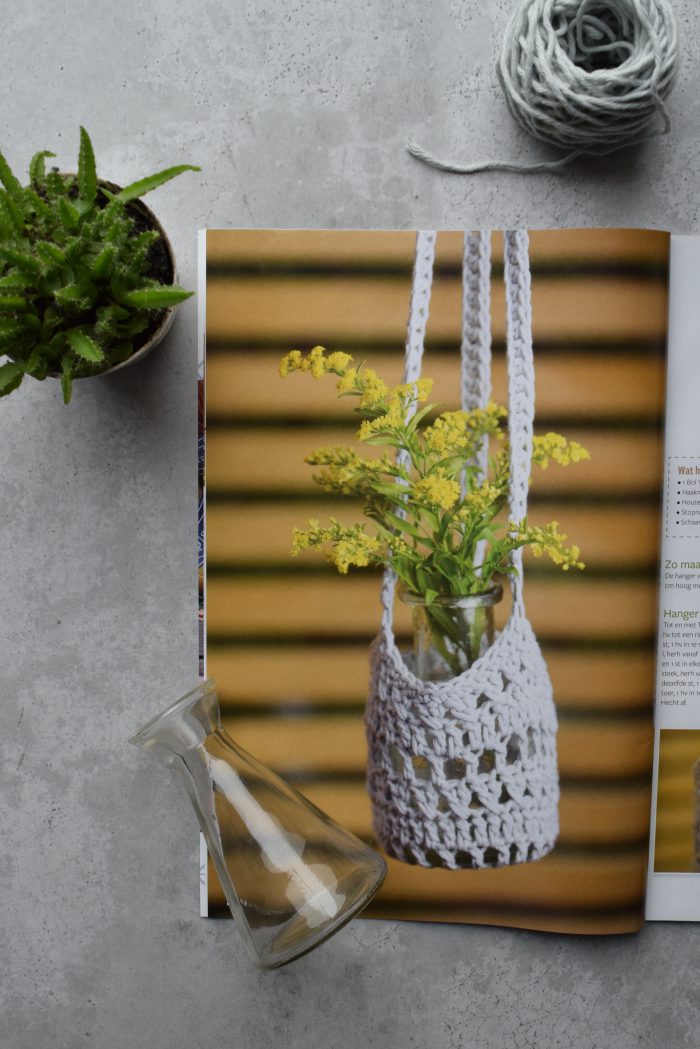 Have a creative day!
Ingrid & Marjan
---
Ga jij deze plantenhanger haken? Deel jouw creatie dan met #hobbydingen op social media!