Meet a new design: The Ruska Cowl! A beautiful handmade cowl. With this design I wanted to create a knit look. This cowl is not knit, but crocheted 🙂 . By combining different tunisian crochet stitches a unique look is created. Ruska is Finnish for the process of leaves that change color to different shades of red, yellow, purple and brown. The time of autumn leaves. An appropriate name for this tunisian crocheted cowl. Get the tunisian crochet pattern on Ravelry or LoveCrochet.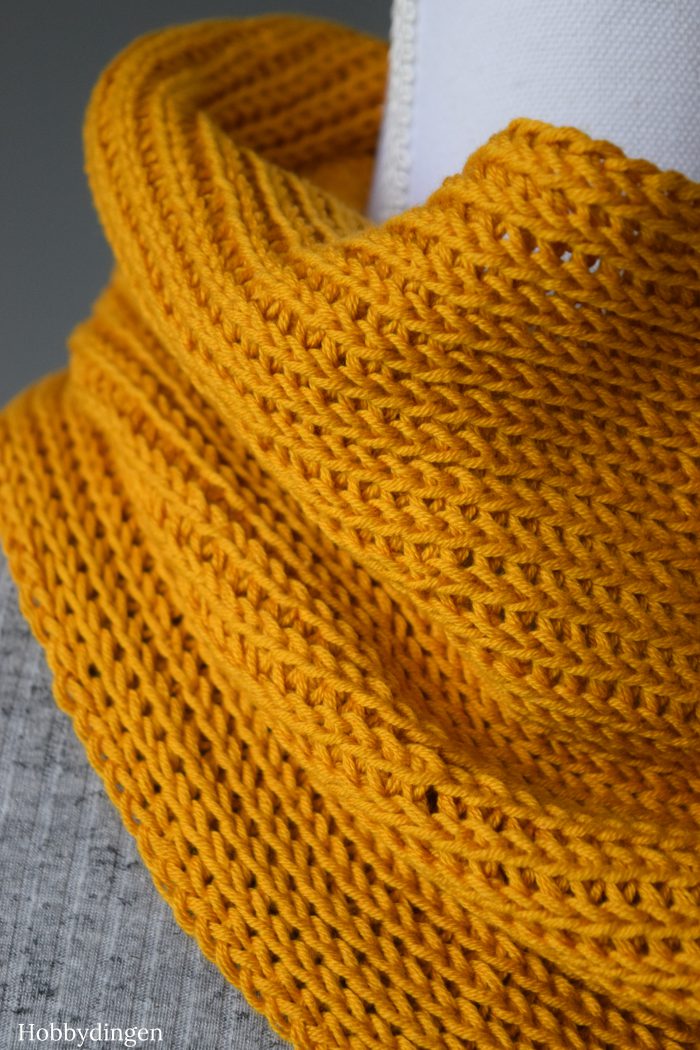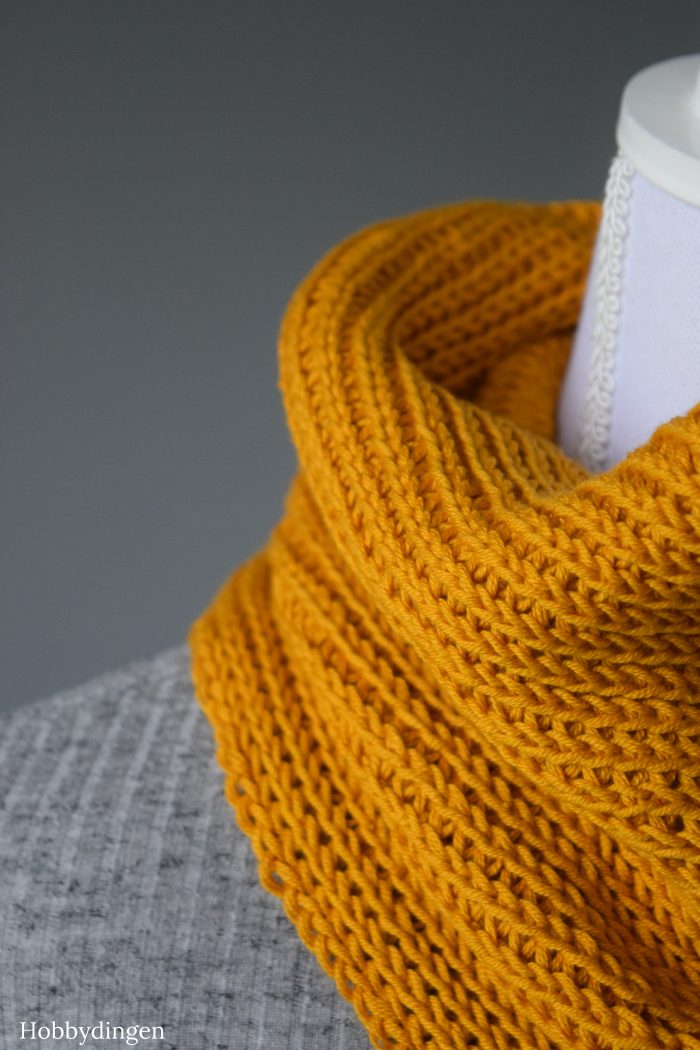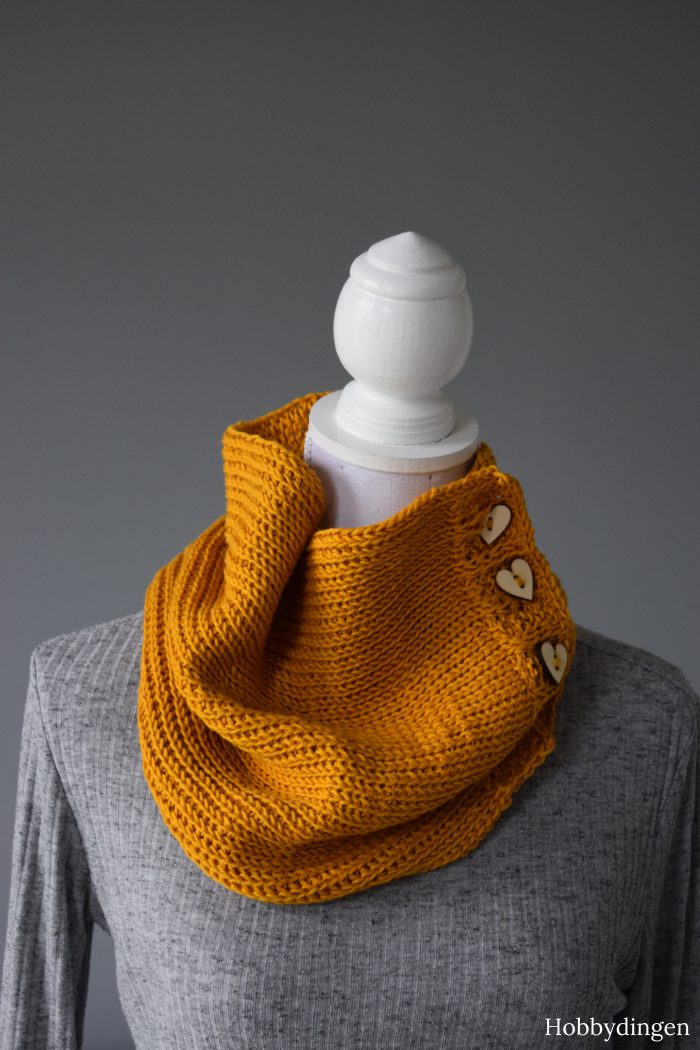 I hope you like this item as much as I do! I love the color and wooden buttons. It's so much fun to create a knit like look without knitting 😉 The tunisian crochet pattern is available on Ravelry or LoveCrochet.
Have you tried tunisian crochet?
Have a creative day!
Marjan
---
Share your creation with #hobbydingen on social media!
This post may contain affiliate links.