What's better than starting 2020 off with a fun crochet project?! I first saw this colorful project on Instagram. Michelle from Forever Autumn posted about hosting a crochet along (CAL). When I read about the Age Before Beauty Blanket, I immediately was excited to get started!
Crochet Blanket
The Age Before Beauty Blanket is a crochet blanket based on your own age and length. The instructions are the same, but the blanket will look different for everyone! You start with the amount of stitches the same as your age. I'm 21 so I started with 21 stitches. All the strips that I'm making will be 21 stitches wide. Each strip must reach from your chin to your toes. While making the strips you can change color when you want to. You have to make enough strips to reach the same width as when you reach your arms out wide. Later you sew all the strips together and then your blanket is finished!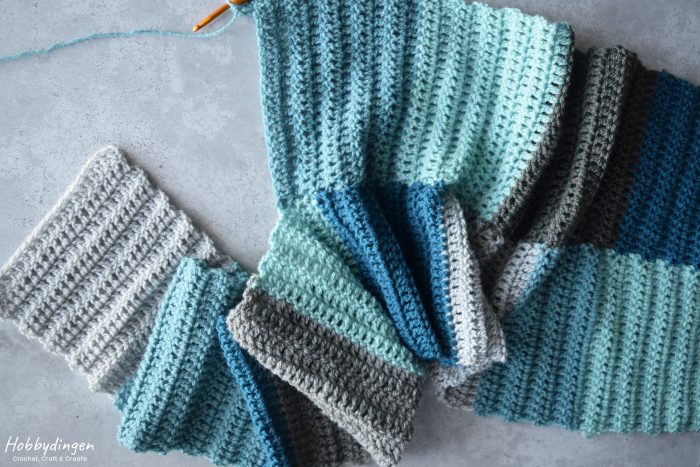 Yarn
The CAL hosted by Michelle started on January 2nd. I started my blanket a few days later. After checking our yarn stash for yarns that were suitable for this project. I decided to use DK weight acrylic yarns that we had on hand and a 4.5mm crochet hook. The colors range from light blue to dark blue and also include some greys. I'm using a mix of the following yarns:
Paintbox Yarns Simply DK
Scheepjes Colour Crafter
Scheepjes Roma
Stylecraft Special DK
Zeeman Royal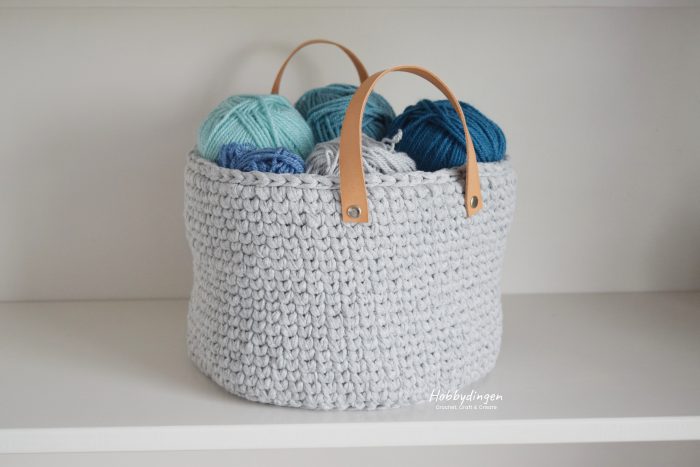 This project is perfect for using yarn from your stash! And it is so much fun! I'm figuring out the colors while I'm crocheting. I'm currently at strip number 4 and I will probably need a total of 9 or 10 strips to complete the blanket. I will not have to sew all the strips together at the end. I'm joining all the strips and rows as I go. I find that it's easier and prettier than sewing the strips together at the end! Click here to learn how to join as you go method.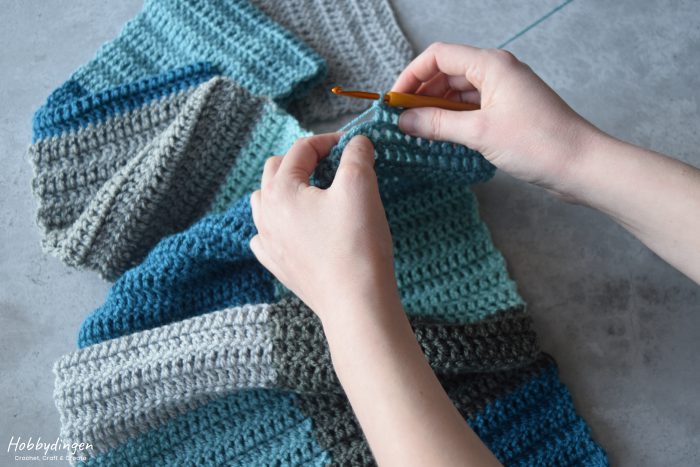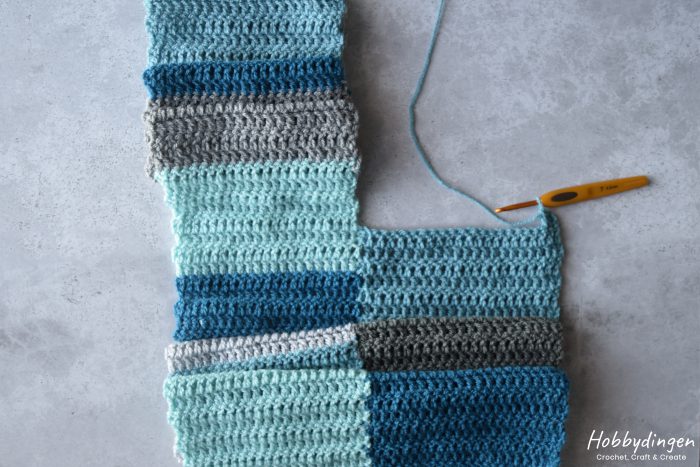 Make your own blanket?
Do you want to make your own Age Before Beauty Blanket? You can find the free crochet pattern for this blanket on this website. You can also check out the #agebeforebeautycal for color inspiration.
What yarn do you like to use for blankets?
Happy making!
Marjan
Do you like making blankets? Check out the Year of Squares crochet along!