My temperature blanket……. well so far 😉 I am way too far behind schedule!
I started working on this blanket in the beginning of this year. I expected that I would work on my blanket every day for one year and finish this awesome rainbow temperature blanket! I decided to use the moss stitch and leave the ends on the side of the blanket to make tassels afterwards so that I didn't have to weave in any ends. Perfect plan right? 🙂
A couple of weeks ago I started again, updated my Excel file with all the numbers and crocheted a view rows. Then I just put my blanket back in the corner of the room… haha…. I really have to go back work on this blanket, because I think it is going to be an awesome blanket 🙂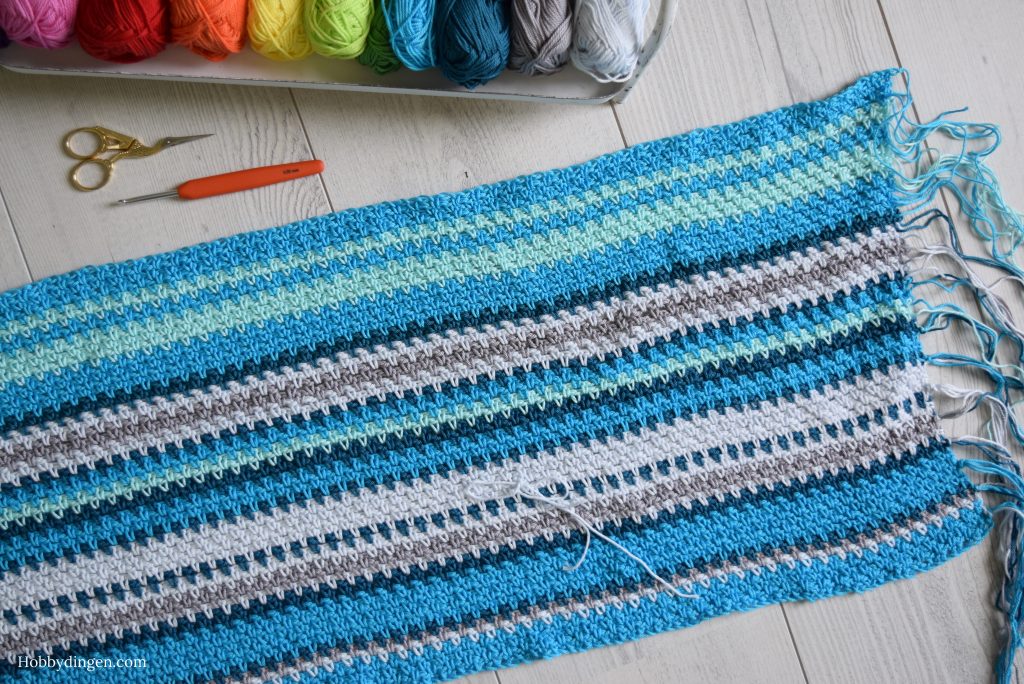 How I started?
I saw the idea of the temperature blanket at the end of 2016 or 2015. I wrote a blogpost on our old blog about the subject, but never thought I would make a temperature blanket myself. Begin this year I decided that I wanted to start one. I used a Dutch website that keeps track of the average temperature every day. I set up an Excel file with numbers and colors. When I filled in the average temperature the cell changed to the correct color correspondending with the temperature.
Yarn and Stitch
I'm using the moss stitch or linen stitch. Love this stitch! It is a really simple stitch, that creates a really nice looking blanket. With the colors of Phildar coton 3 it is going to be an awesome blanket.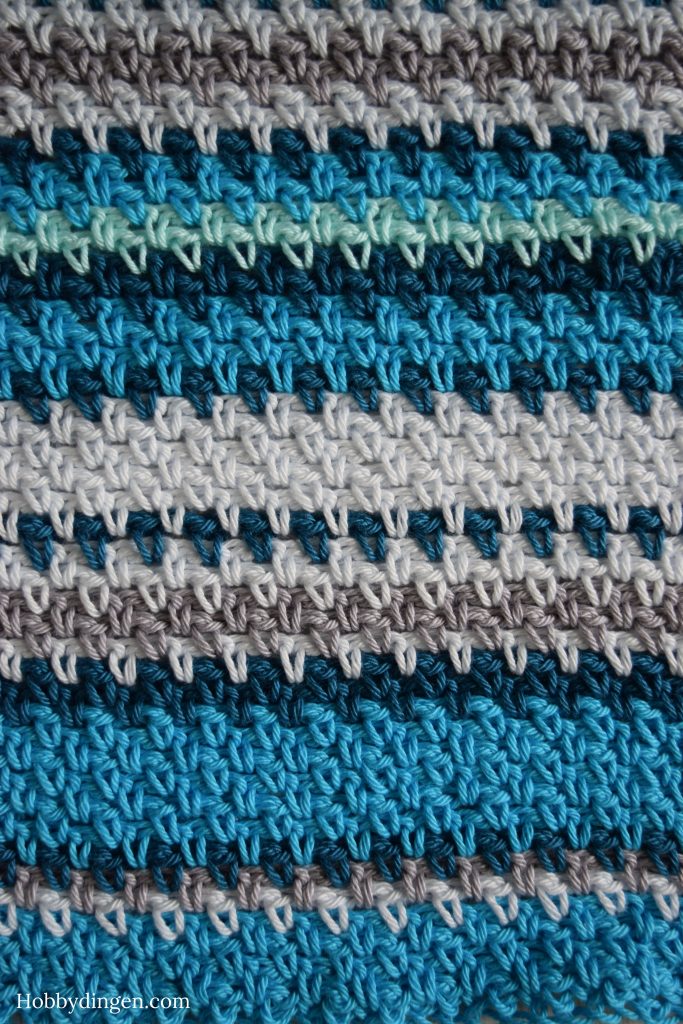 Check my project on Ravelry
Are you making a temperature blanket this year? Or have you made one before?
Have a great day, and don't forget to: be inspired!
– Marjan