We can't believe that 2017 is almost over 🙁 Every year it looks like time is flying…… In 2017 we've worked on some nice projects. How was your 2017?
We kunnen niet geloven dat 2017 alweer bijna voorbij is 🙁 Elk jaar lijkt de tijd weer zo te vliegen……. In 2017 hebben we aan een aantal leuke projecten gewerkt. Hoe was jouw 2017?
Our most liked pictures on Instagram
You probably heard of #bestnine2017. There is a website that collects your most liked pictures from Instagram from 2017. Below are our 9 most liked photo's. It is a nice and colorful collage 🙂 .
Je hebt de #bestnine2017 vast wel op Instagram voorbij zien komen. Er is een website die de 9 afbeeldingen met de meeste likes verzameld. Hieronder staat ons overzicht van 2017. Een prachtige kleurrijke collage 🙂 .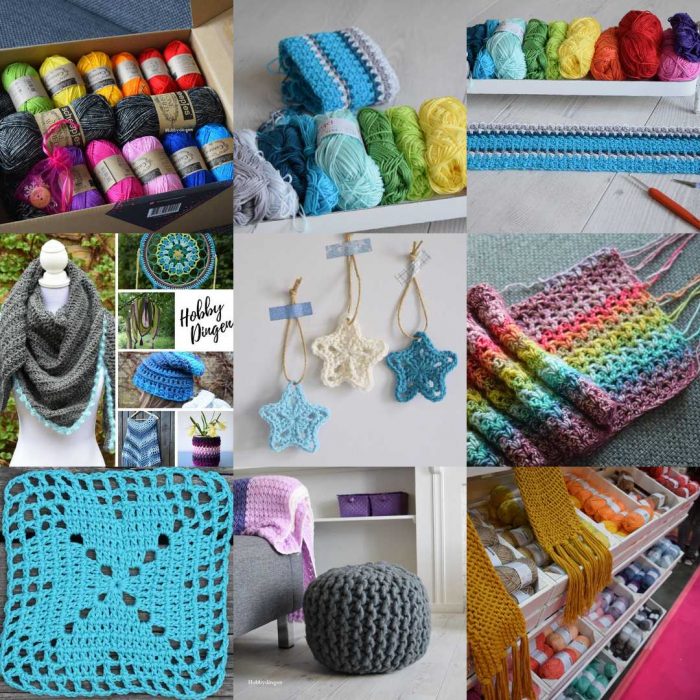 Overall it is a nice and colorful picture. It includes Ingrid's grannysquare for grannysquareday2017. A collage of our designs, Marjan's temperatureblanket is feauterd 2 times.
Een heerlijk kleurrijk geheel, met haken en breien. Linksonder staat de grannysquare die Ingrid haakte voor Grannysquareday2017. En aan de rechterkant staat de prachtige regenboogdeken van Ingrid. Ook staat er een collage in van een aantal van onze ontwerpen. 
Free patterns
The stars are also included in this collage. That's just great 🙂 You can find the free pattern by clicking on the photo or on our Ravelry.
De sterren staan in het midden van de collage. Dat is toch leuk 🙂 Het gratis patroon vind je door op de foto hieronder te klikken of naar onze Ravelry pagina te gaan.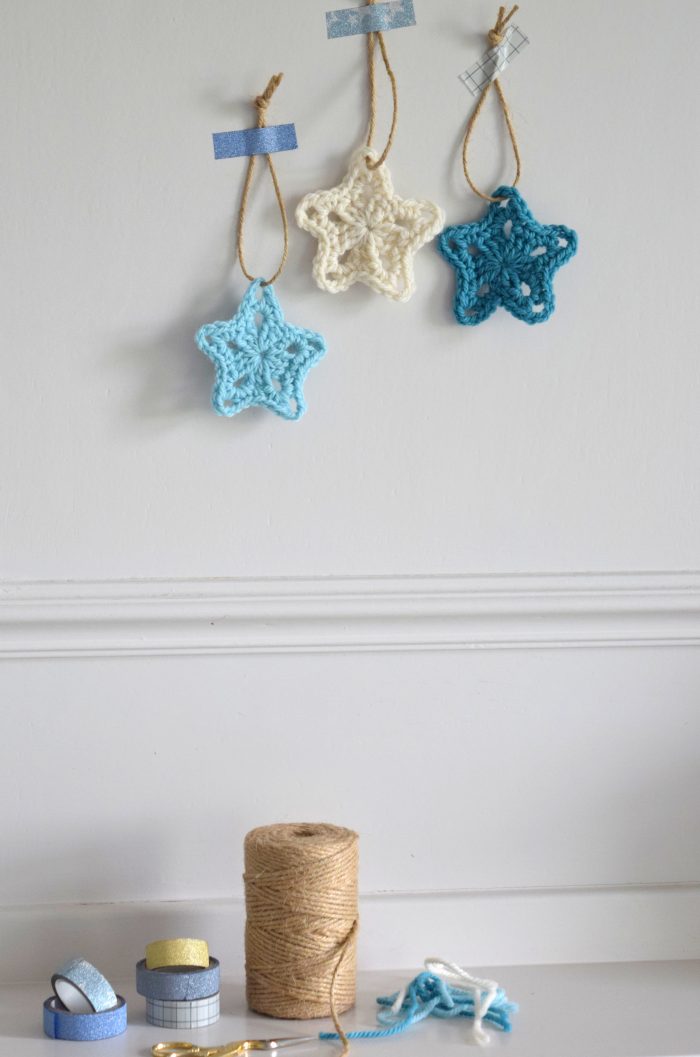 And the knitted pouf is also in this collage. You can find the free pattern by clicking on the picture below.
En de gebreide poef staat ook in de collage. Het gratis patroon vind je door op onderstaande foto te klikken.
Designs
We also made some new designs in 2017, Marjan's most favorite one is The Wonderland Hat.
We maakten ook een aantal ontwerpen in 2017, waaronder The Wonderland Hat.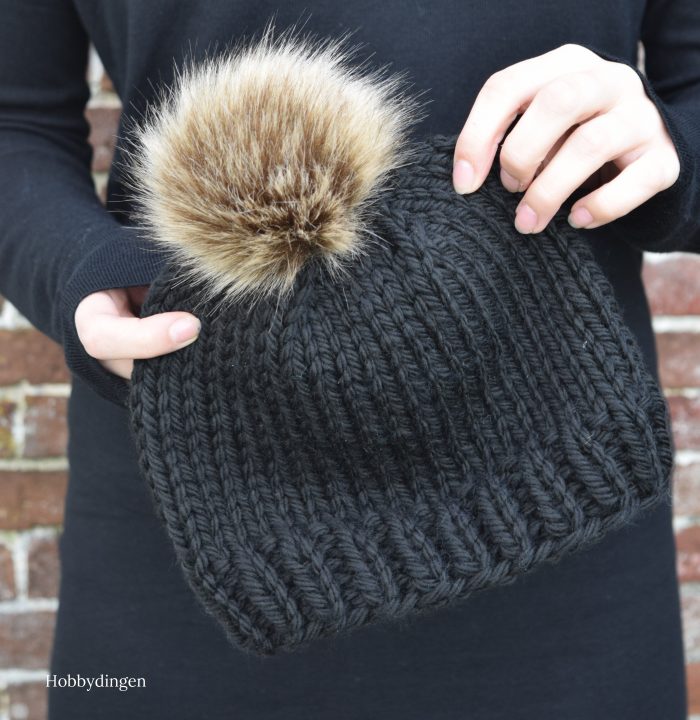 On the cover!
2017 ended with an amazing picture of our design on the cover of the Dutch magazine Aandehaak.
2017 eindigde met een prachtige foto van de polswarmers die wij ontworpen voor de special van Aandehaak. Zo gaaf!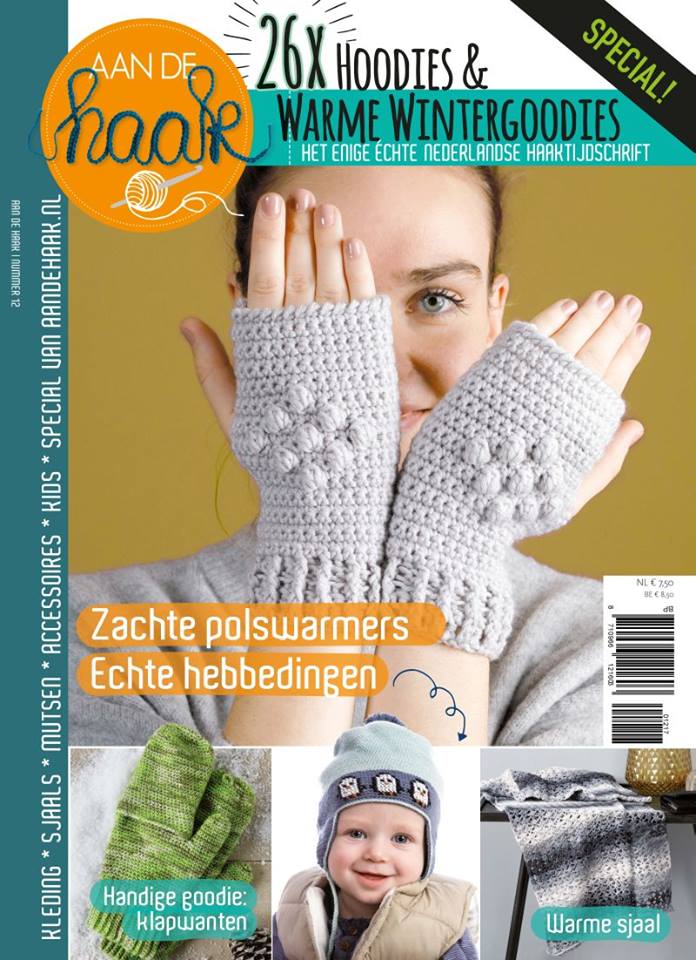 That was our 2017! We are excited for 2018, and are curious what 2018 will bring us 🙂 .
Dit was ons 2017! Wij hebben zin in 2018 en zijn benieuwd wat we allemaal weer gaan doen 🙂 .
What's is something you want to do in 2018?

Wat wil jij graag doen in 2018?
We wish you a very creative 2018!
Wij wensen je een creatief 2018!
Ingrid & Marjan
---