This review is about the Made By Me Specials Colorsplash Cake from Action. In this blog post we will list the specifications of the yarn, what we think of this yarn and some projects you could make with this yarn.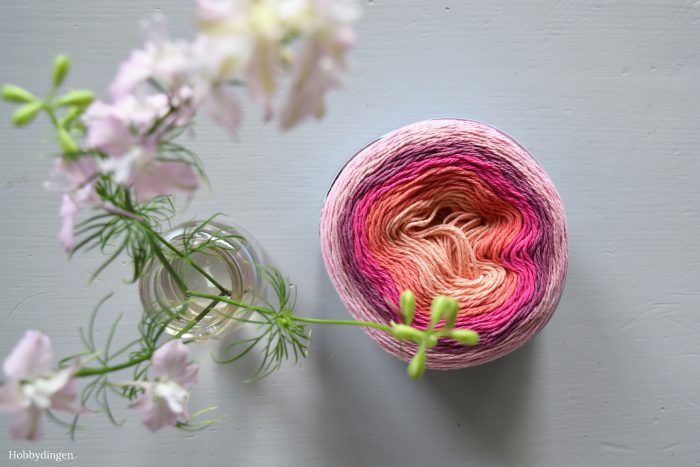 About the yarn
Made By Me Specials Colorsplash Cake is a 100% cotton yarn
currently available
for €2,99 each in 4 different color combinations. This cake has 306meters/335yards and weighs 142grams/5ounces. Suggested needle size is 4-4,5mm. The yarn is quite sturdy and not so soft. We would only use this yarn for decorations and not for shawls. While crocheting it works best not to pull the yarn too far out of the cake as this may result in curling of the yarn.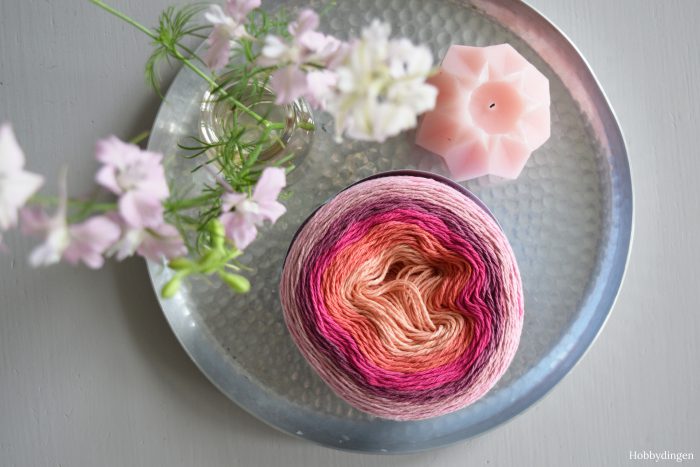 Colors
The cake has 5 different colors. From light orange on the inside to light pink on the outside. The are three more color variatons available. The fun part of using yarn cakes is that you can start working from the inside or outside to get the desired color scheme.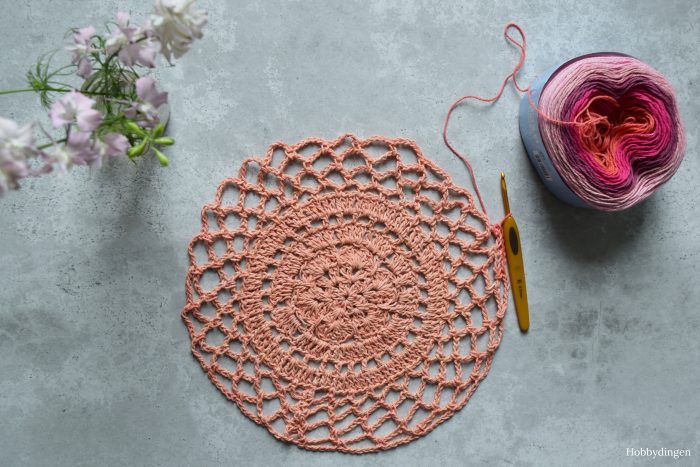 Projects you can make with this yarn
Because of the feel and texture of the yarn one of the first thing we thought of was a market bag. The yarn is quite sturdy so perfect for bags or home decorations like coasters and mandalas. We are making the
Rustic Market Bag
with this cake.
We love trying new yarns! We love the colors of this yarn. The texture is perfect for a market bag. Would you use this yarn? Have a creative day! Ingrid & Marjan