We really had Winter here in The Netherlands. Temperatures reached below zero and now it is like spring here 🙂 The temperature changed so much in just one week. The difference is really noticable. It feels like Spring is coming our way. Are you ready for Spring? I'm really looking forward to it. In a couple weeks it will be Easter. Then it will be time for Easter breakfast, time for each other, Easter bunny's, eggs and a lot more. I made a cute Easter crocheted project. The Dutch pattern is from "BizzybeeKlaske". You can find it for free here.
Wat een kou hebben we gehad hè. Temperaturen van -9°C. en nu staat de thermometer op +13°C graden. Wat een verschil en dat is voelbaar. Op naar het voorjaar! Ik heb zin in het voorjaar. Jij toch ook ;)!? Nog een paar weken te gaan en dan is het alweer Pasen. Een gezellige "familie" tijd met ontbijt, tijd voor elkaar, paashazen, eitjes en nog meer. Ik ben aan het "paas" haken geslagen en wel met dit mooie patroon van "BizzybeeKlaske". Je vindt het gratis patroon hier.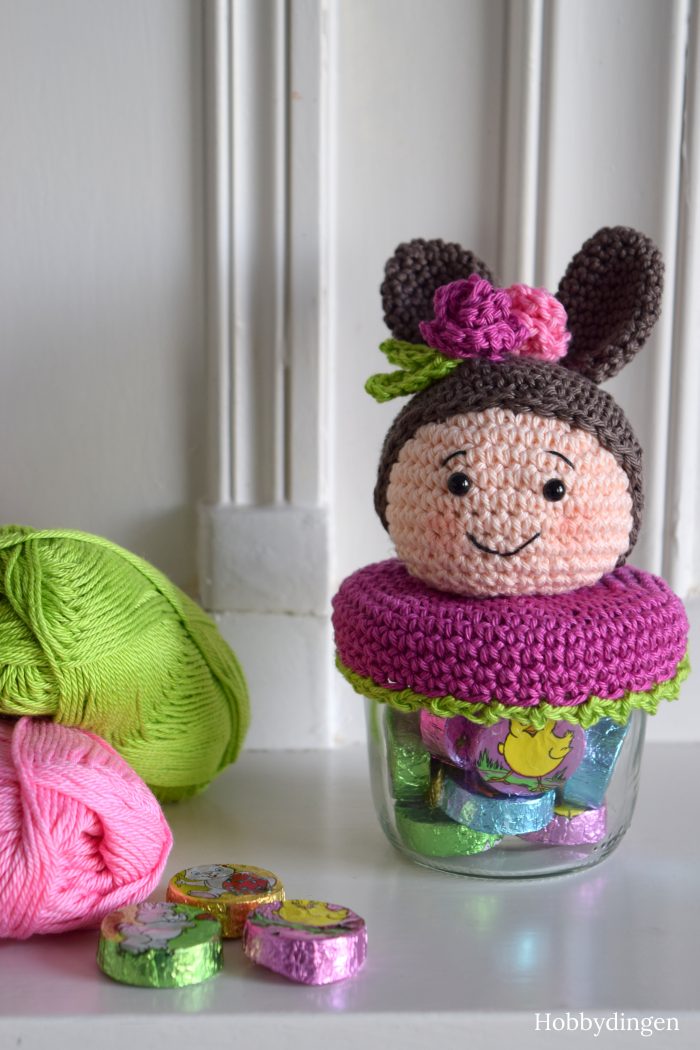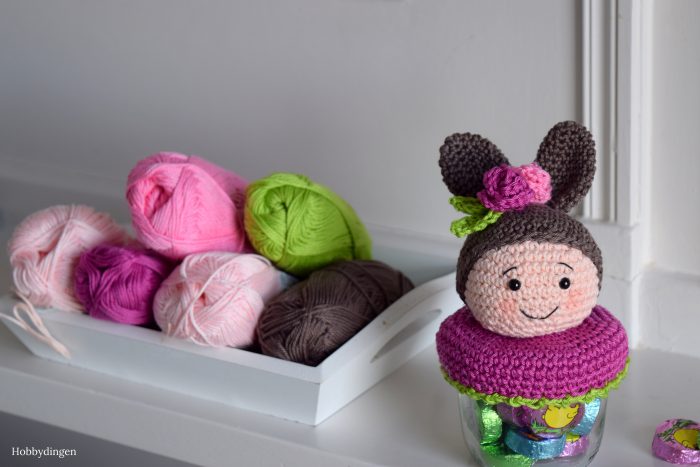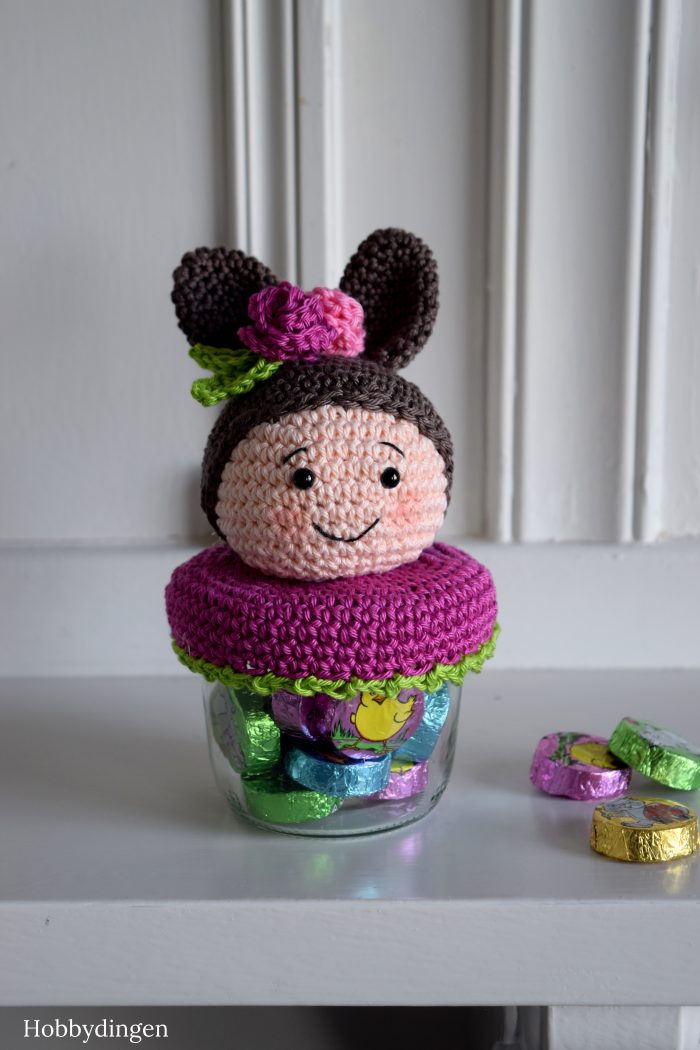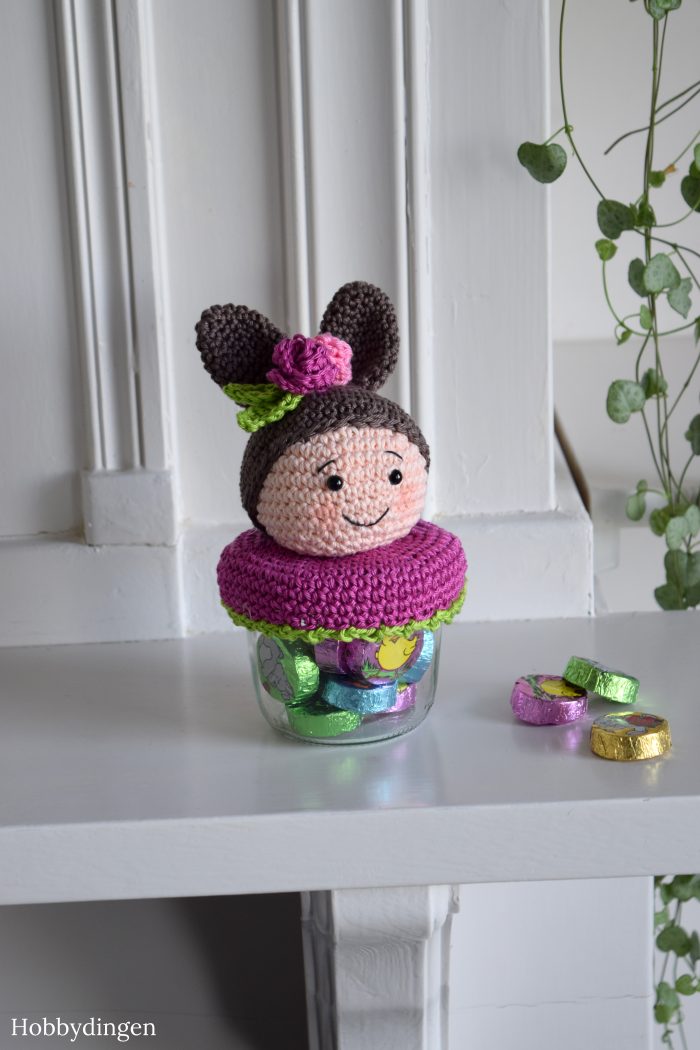 I really like making these jars! I like how fast you can make something nice and decorated. Just filled it with some candy and enjoy!
Ik vind het haken van deze potjes zo leuk om te maken. Je begint er mee en tovert snel een mooi versierd potje tevoorschijn. Paaseitjes erin en genieten maar.
What are you making for Easter?

Wat ben jij voor Pasen aan het haken?
Ingrid