Meet a new design: The Ruska Cowl! A beautiful handmade cowl. With this design I wanted to create a knit look. This cowl is not knit, but crocheted 🙂 . By combining different tunisian crochet stitches a unique look is created. Ruska is Finnish for the process of leaves that change color to different shades of red, yellow, purple and brown. The time of autumn leaves. An appropriate name for this tunisian crocheted cowl. Get the tunisian crochet pattern on Ravelry or LoveCrochet.
Een nieuw ontwerp: de Ruska Col! Een prachtige handgemaakte col. Met dit ontwerp wilde ik een gebreide look creëren. Deze col is niet gebreid, maar gehaakt 🙂 . Door het gebruik van verschillende tunische haaksteken ontstaat een unieke look. Ruska is Fins voor het proces van bladeren die in het najaar verschillende tinten rood, geel, paars en bruin kleuren. De tijd van herfstbladeren. Een toepasselijke naam voor deze tunische gehaakte col. Koop het tunische haakpatroon op Ravelry of LoveCrochet.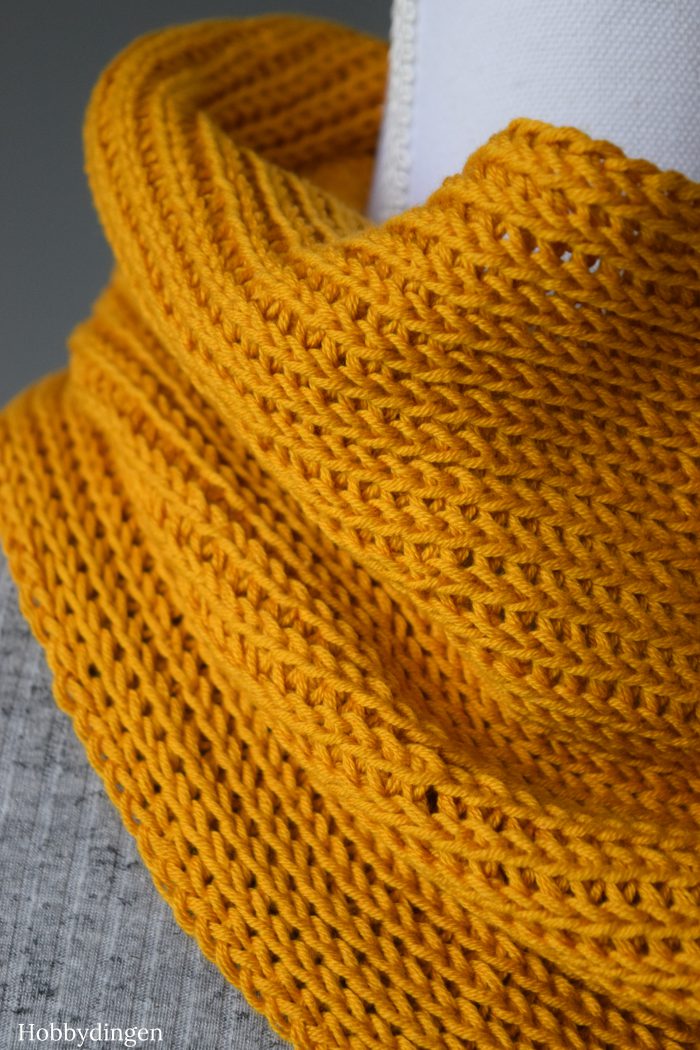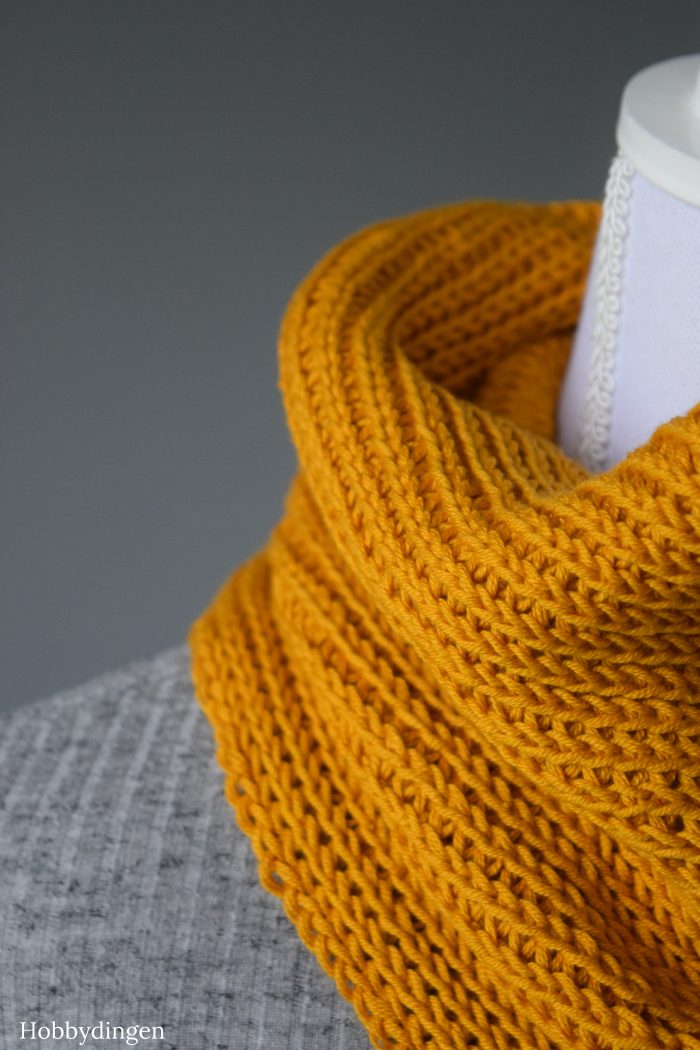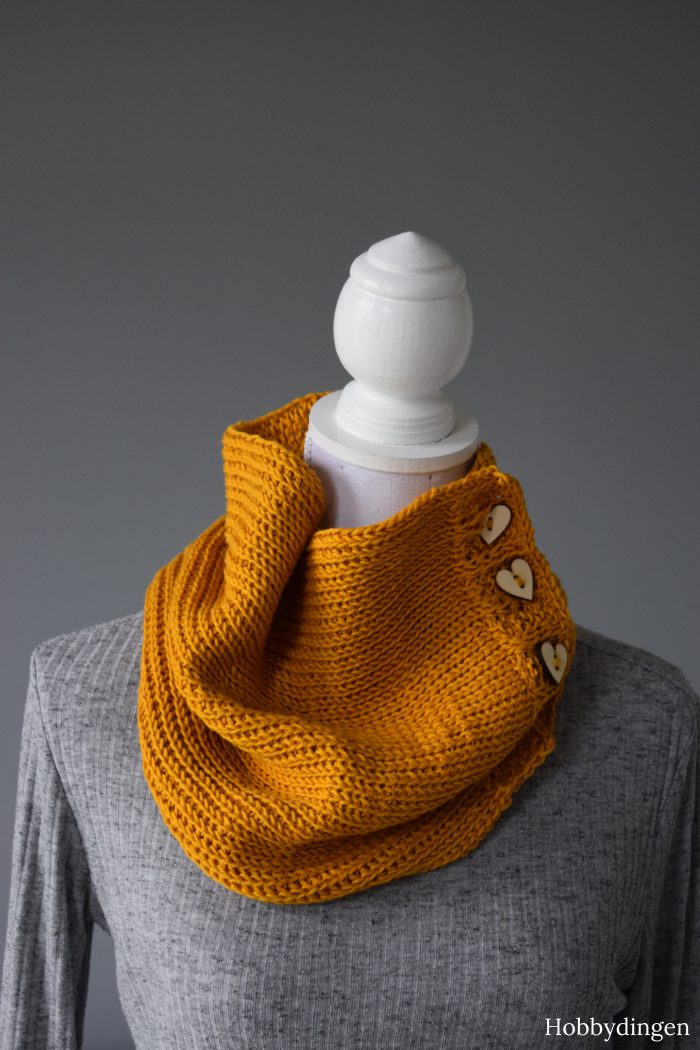 I hope you like this item as much as I do! I love the color and wooden buttons. It's so much fun to create a knit like look without knitting 😉 The tunisian crochet pattern is available on Ravelry or LoveCrochet.
Ik hoop dat jij deze col net zo leuk vindt als ik! De kleur en houten knopen zijn zo leuk. Het is zo gaaf om een gebreide look te creëren zonder te breien. Het tunische haakpatroon is te koop op Ravelry, of LoveCrochet.
Have you tried tunisian crochet?

Heb jij tunisch haken al eens geprobeerd?
Have a creative day!
Marjan
---
Share your creation with #hobbydingen on social media!
This post may contain affiliate links.