De goedgemutste breicampagne is weer van start! Doe jij ook mee? Samen kleine mutsjes breien of haken voor de smoothies van Innocent. In februari staan de smoothies mét mutsjes op in de supermarkt. Voor elke verkochte smoothie gaat er 20 cent naar het Nationaal Ouderenfonds.
De Goegemutste Breicampagne has started again! Are you joining? Together we can knit or crochet small hats for the smoothies of Innocent. In February smoothies with small hats will be sold in the supermarkets. For each sold smoothie 20 cents will be donated to the Nationaal Ouderenfonds.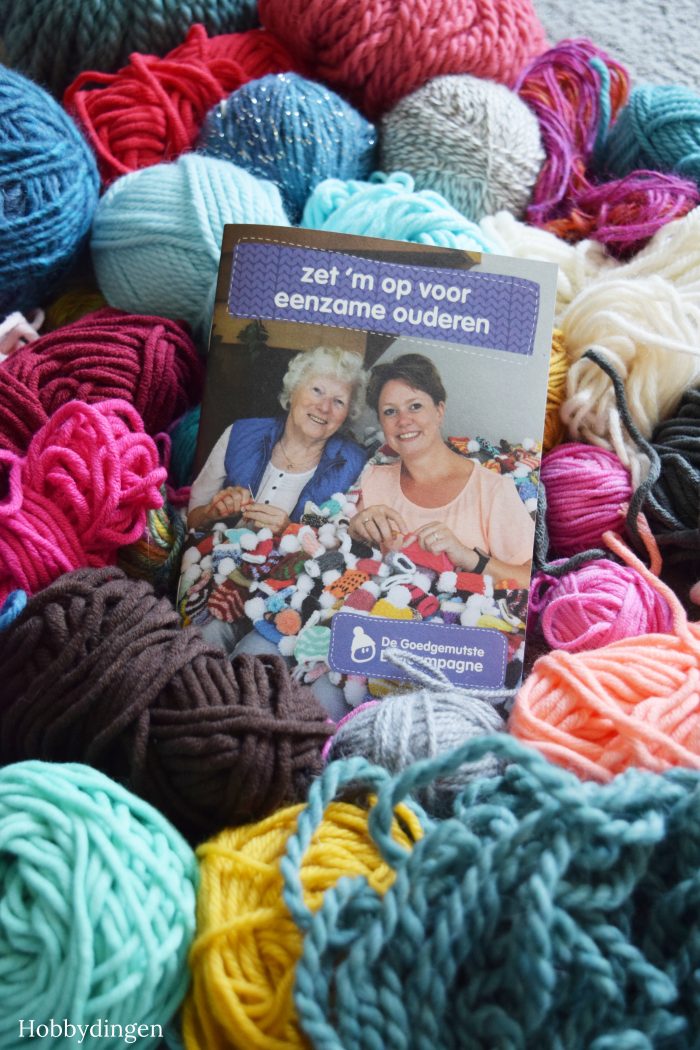 Wij gingen aan de slag met onze restjes garen en maakten al een aantal leuke mutsjes. 🙂
We already crochet some small hats with cute pompoms. 🙂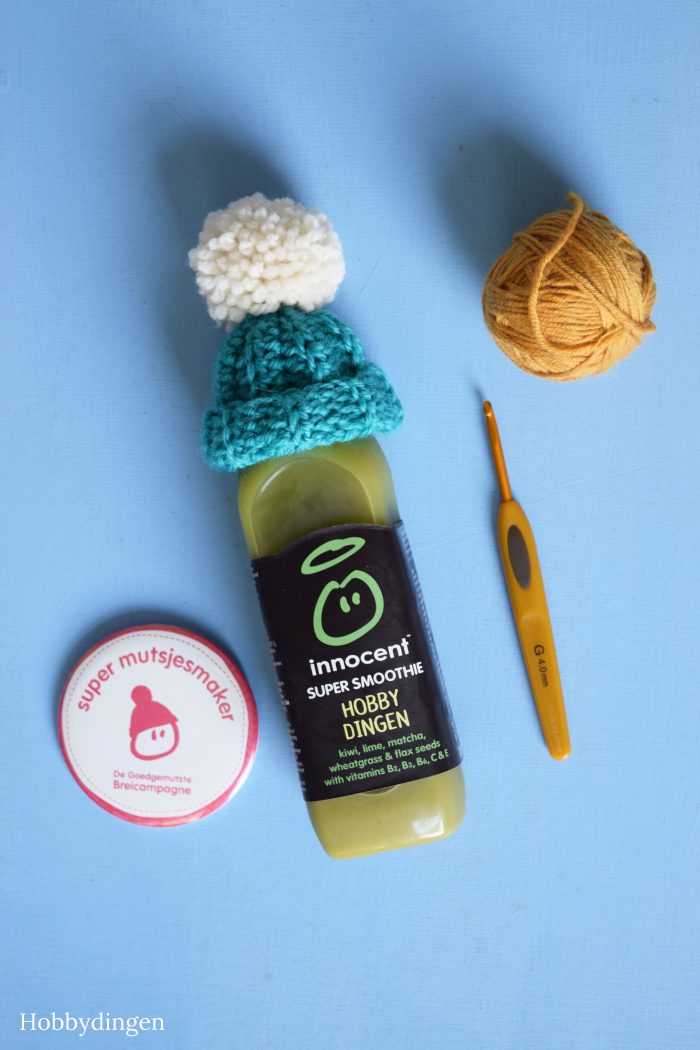 Wil je ook graag mee doen, stuur dan je mutsjes voor 7 december naar dit adres. Meer informatie over deze actie vind je op de website van De Goedgemutste Breicampagne.
If you want to knit or crochet please send your small hats before December 7th to this adres. More information can be found on the website De Goedgemutste Breicampagne. 
Are you making hats too?

Doe jij ook mee of heb je al eens meegedaan?
Have a creative day!
Ingrid & Marjan