Today we are sharing a free crochet pattern to make these little star ornaments. You can make them with any yarn you like. Use chunky yarn to create some bigger stars, or use really thin yarn to make tiny stars 🙂 Have fun!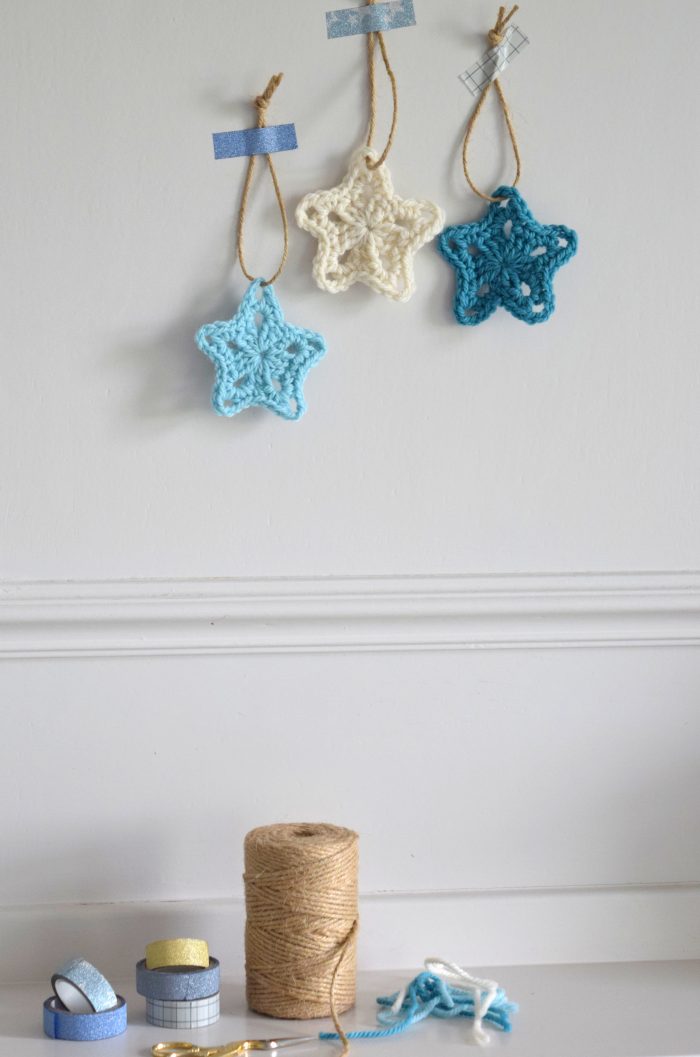 English Pattern:
You will need:
Yarn
Crochethook
Darning needle & scissors
The pattern:
In a magic ring: Ch3(=1st dc), 2dc's, ch3, *3dc's, ch3. Repeat from * until you have 5 groups. Sl in the 3rd ch.
*1sc in the 2nd dc from the next group of 3dc's, 1sc, 1hdc, ch3, 1hdc, 1sc in next chainspace. Repeat from * until the end of the round. Sl in the first sc.
Weave in ends and attach a piece of rope or ribbon to the star.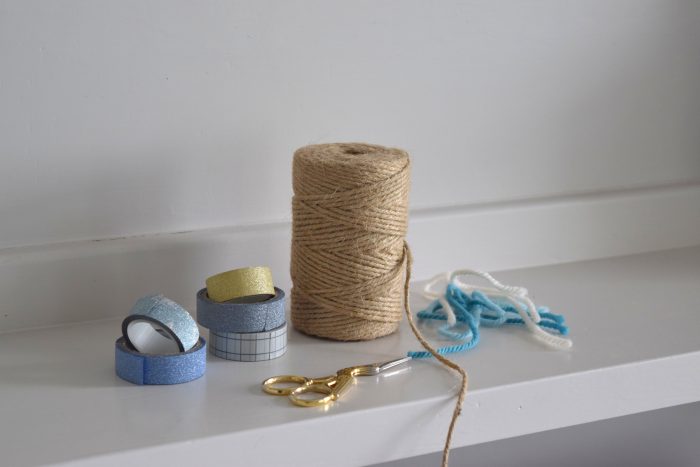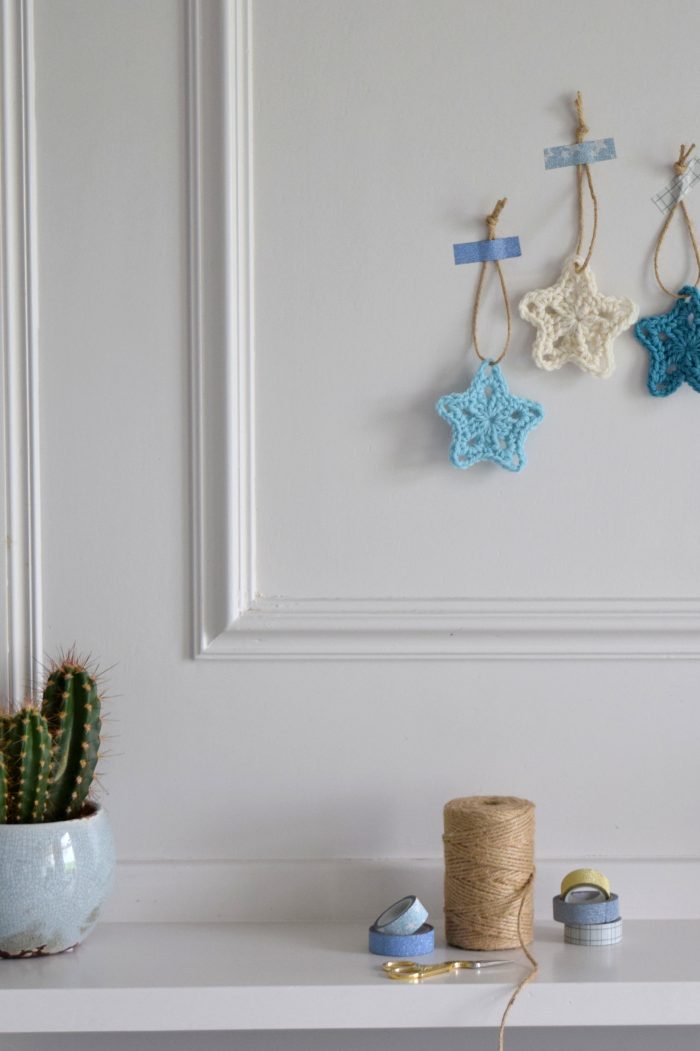 View this pattern on Ravelry and add your project photo's!
Have a great day!
Ingrid & Marjan
---
Share your creation with #hobbydingen on social media!