Easy Crochet Dishcloths is a book from Camilla Schmidt Rasmussen & Sofie Grangaard and a real musthave! In this book there are different patterns to make your own dishcloths. Learn to crochet stitch by stitch with modern stashbuster projects. There are 11 crochet patterns in this book. The pictures in the book are beautiful, you just want to get started right away! 🙂
Doekjes haken, dit leuke boekje van Camilla Schmidt Rasmussen & Sofie Grangaard is een echte musthave! In het boekje staan veel verschillende patronen voor het haken van keuken-, afwas-, hand-, schoonmaak- en vaatdoekjes. In totaal een aantal van 11 doekjes om te haken. De foto's in het boekje zijn prachtig, je wilt direct alle doekjes haken 🙂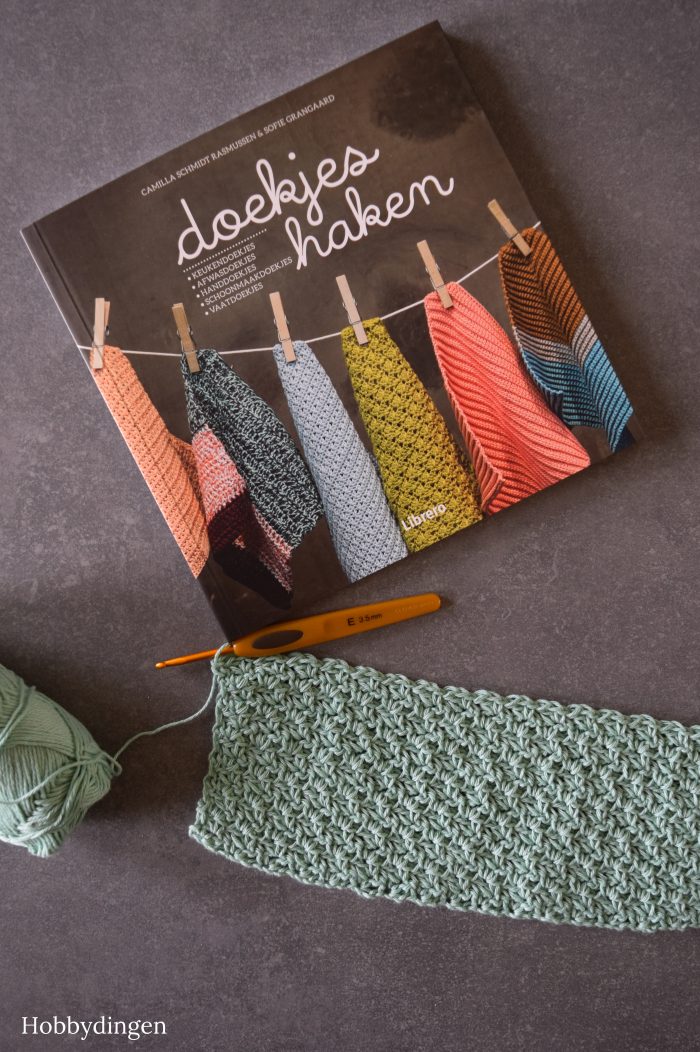 For each pattern there is a written pattern and a chart. The first part of the books explains the different crochet stitches, perfect for beginners. In the book there are different patterns for beginner and advanced crocheters. These are marked with stars, from one to three. I used a 3.5mm/E crochet hook and cotton yarn from Søstrene Grene to make the Eranthis, a two star pattern. I really like the pattern I crocheted. It was a very simple pattern, I could just crochet and didn't have to think to much about what I was doing. The crochetstitch looks really nice.
Per doekje is er een geschreven patroon en haakdiagram gegeven. Voor beginnende haaksters staan de gebruikte steken voorin het boekje uitgelegd. Erg handig! De patronen in het boekje zijn voor beginners en gevorderden deze zijn aangegeven met één, twee of drie sterren. Ik haakte het doekje Eranthis met haaknaald 3.5mm en katoenengaren van Søstrene Grene. Dit haakpatroon heeft twee sterren. Het was een projectje waarbij je niet te veel hoeft na te denken, maar gewoon lekker door kunt haken. Deze steek ziet er erg leuk uit.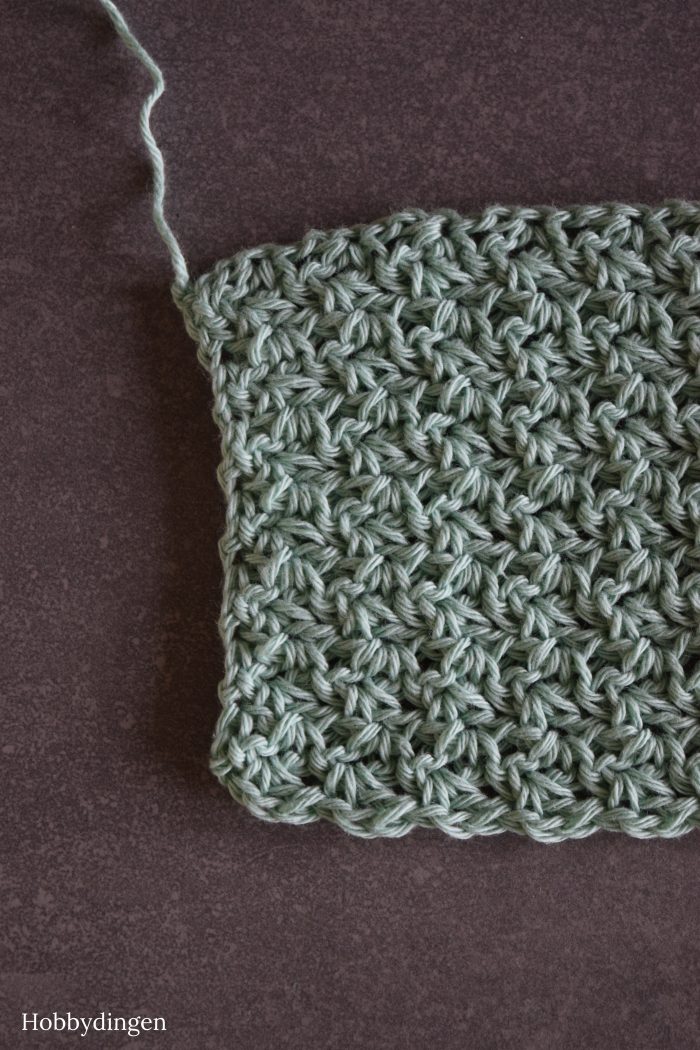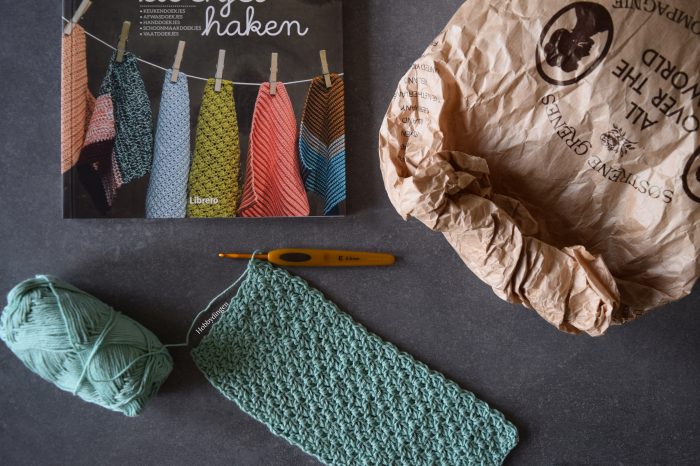 I would say that it is a really nice book to use your stash yarn to make some nice looking dishcloths! The patterns are clear and the pictures in the book are beautiful. Therefore a musthave!
Kortom een erg leuk boekje om nieuwe steken te proberen en een aantal leuke doekjes te haken! De patronen zijn duidelijk en de foto's in het boekje zijn erg mooi. Dit boekje is een echte musthave! 
Do you have a favorite crochet book?

Wat is jouw favoriete haakboek? 
Have a creative day!
Marjan