Time flies. We are already past half September. And you can feel it. We have some sunny days, but at night the temperature drops. In the morning it's a little chilly. Autumn is really coming!
Wat vliegt de tijd. Zijn we alweer halverwege september. En dat voel je. Gelukkig hebben we mooie zonnige dagen, maar 's avonds koelt het snel af. Ook 's ochtends is het fris. De herfst komt er aan. De herfst zit in de lucht.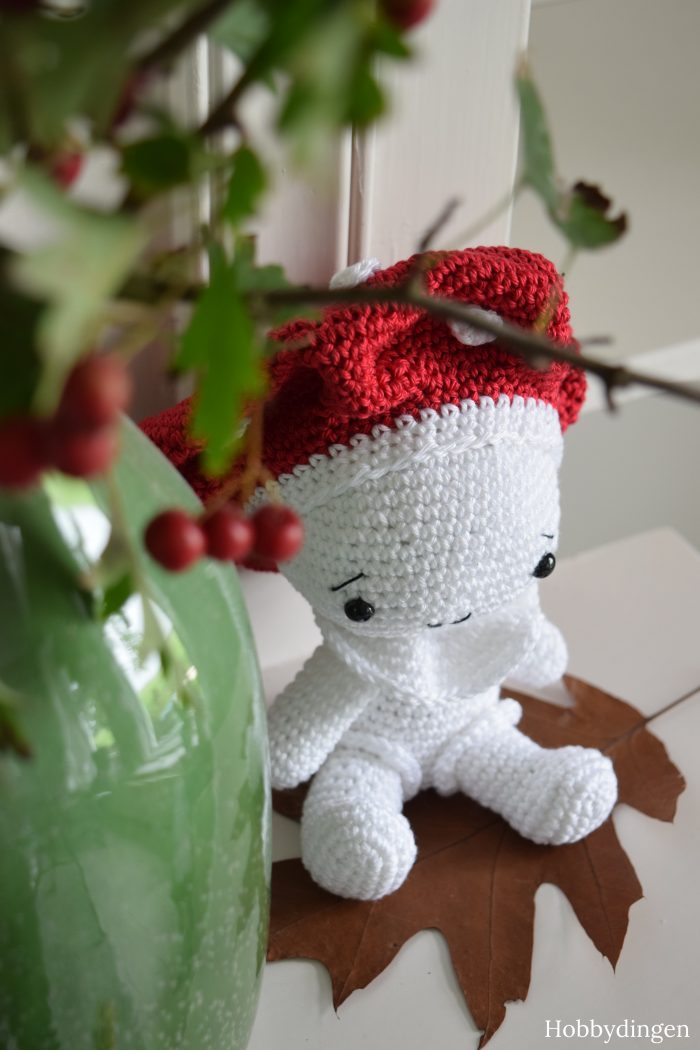 There are leaves everywhere on the ground. This is also due to the extreme drought we had. The summer and holidays are already a few weeks behind us. In our holiday I was already busy with autumn…. I took withe and red yarn to Denmark, the colors of the flag 😉 and a beautiful pattern of this mushroom!
Overal om je heen zie blaadjes liggen. Dit komt ook door de extreme droogte die we gehad hebben. De zomer en de vakantie liggen alweer een paar weken achter ons. In de vakantie was ik ook al een beetje met de herfst bezig…. Ik nam wit en rood garen mee naar Denemarken; de kleuren van de vlag 😉 En van een mooi en lief patroon van dit paddenstoeltje!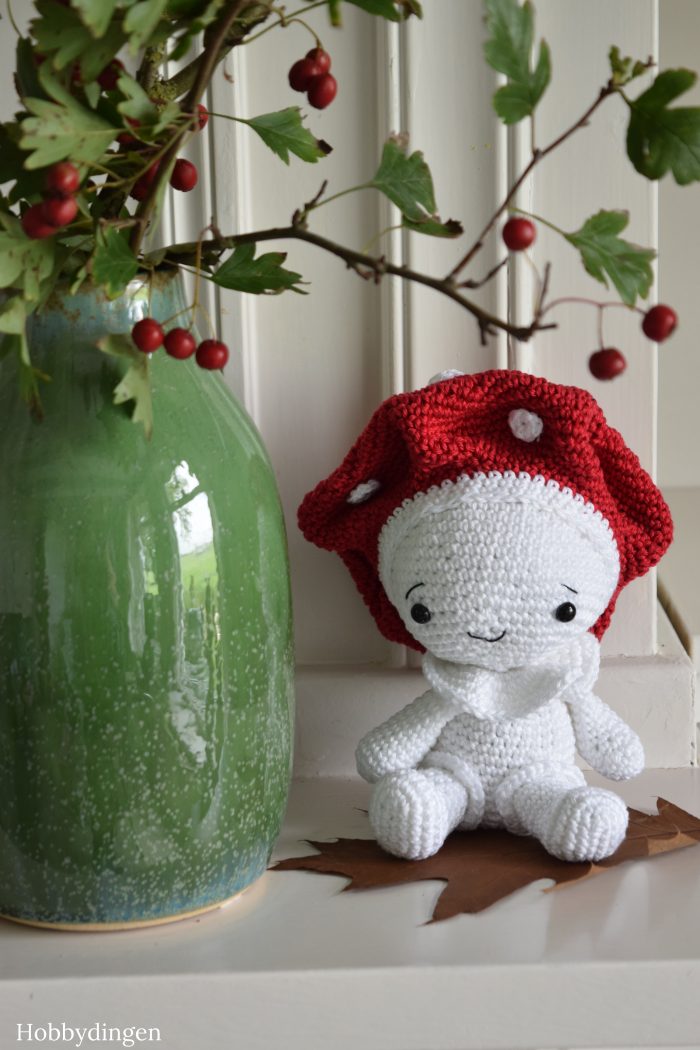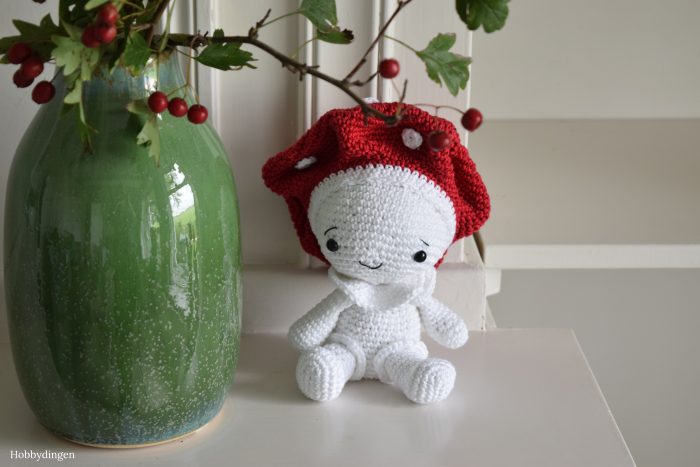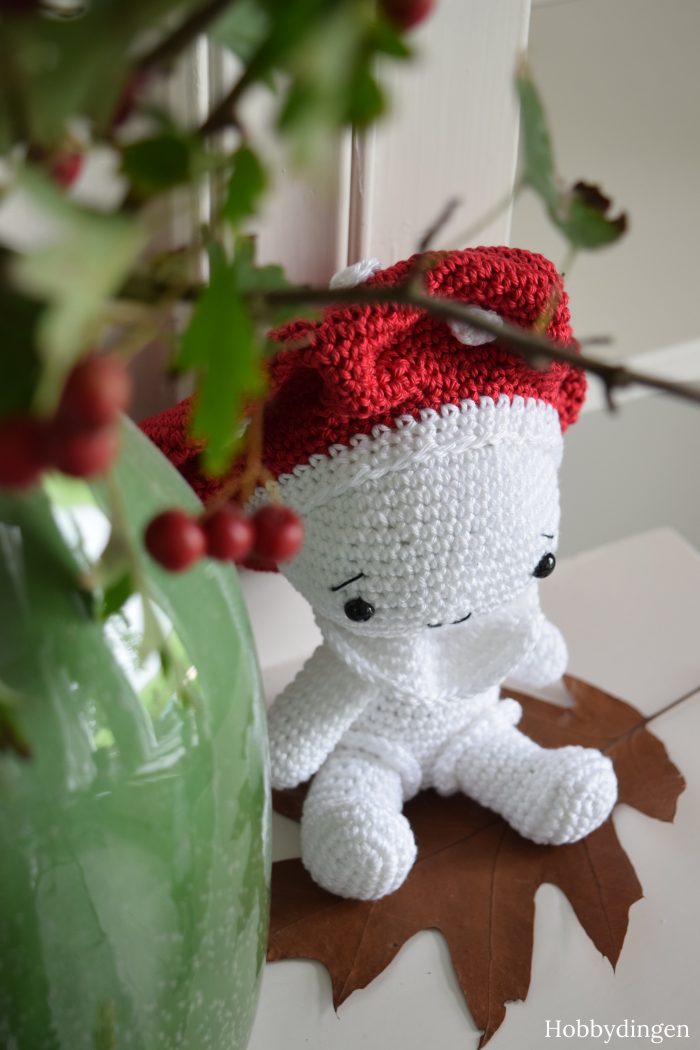 So much fun to make. Her name is: Amanita the mushroom and the pattern is from Sanda J. Dobrosavljev Pepika handcrafted. The pattern is easy to follow and has pictures to support the written pattern. I highly recommend this crochet pattern.
Zo leuk om te maken. Ze heet: Amanita the Mushroom het patroon is van Sanda J. Dobrosavljev Pepika handcrafted. Het patroon is goed beschreven en ter ondersteuning zijn er nog foto's bij geplaatst. Het is een echte aanrader! En wie wil nu niet zo'n mooi wezentje bij de herfst tafel 😉 …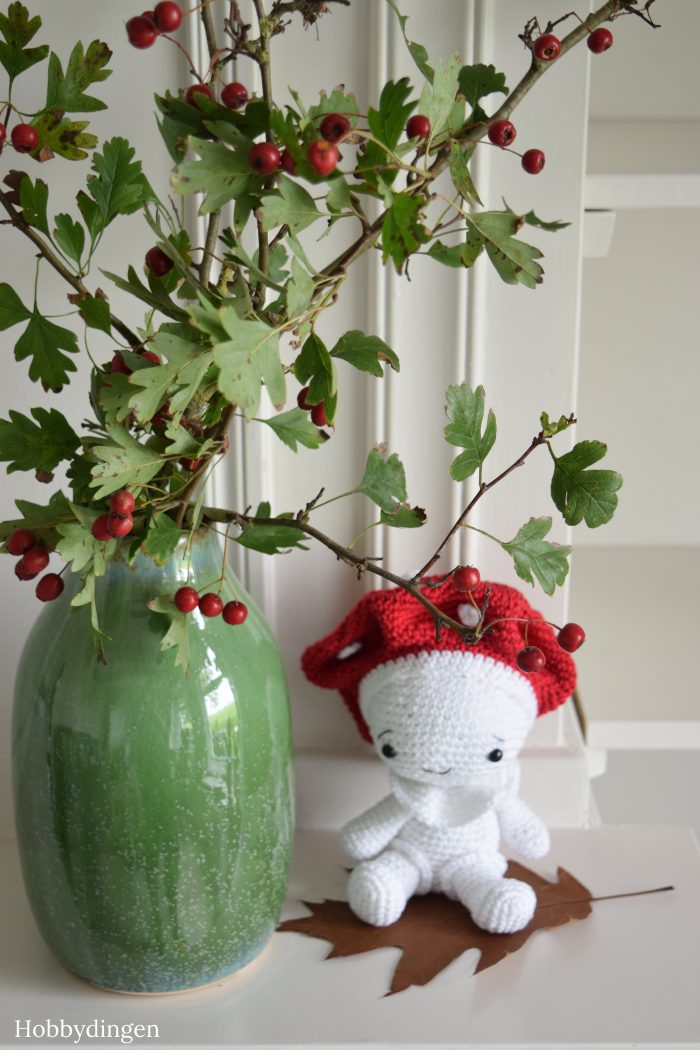 Are you preparing for Autumn or Winter?

Haak jij ook al voor de herfst?
Have a creative day!
Ingrid