Happy Easter!
A couple of weeks ago I followed a workshop at Wenkr8 with a friend. We made an Easter/Spring wall hanging. We were crafting and had a high tea at the same time. We had a great time! It was fun to make this new project. I'm very enthusiastic about the end result. 🙂
Vrolijk Pasen!
Een paar weken geleden, heb ik samen met een vriendin,een workshop bij Wenkr8 gevolgd. "Lente/paas wandhanger" maken in combinatie met een "high tea". De wind gierde om het huis en het was ijskoud, maar binnen was het warm en gezellig. Heerlijk handwerken onder het genot van allemaal "lekkers". Wat is dit leuk werk zeg… er komen vast meer wandhangers. Ik ben erg enthousiast. En het resultaat mag er zijn 🙂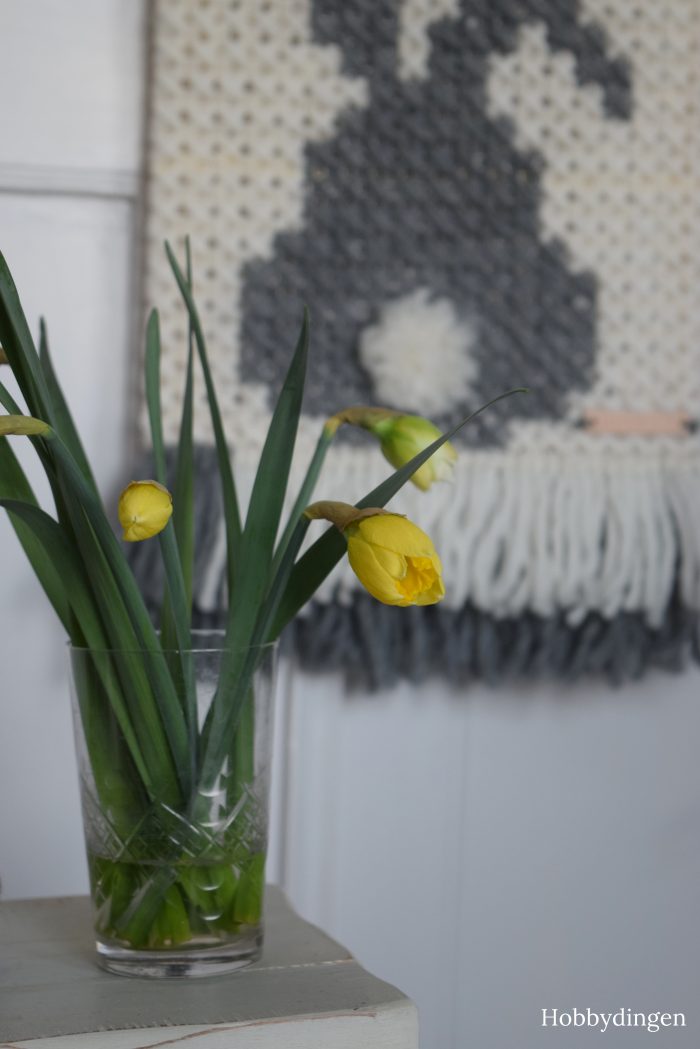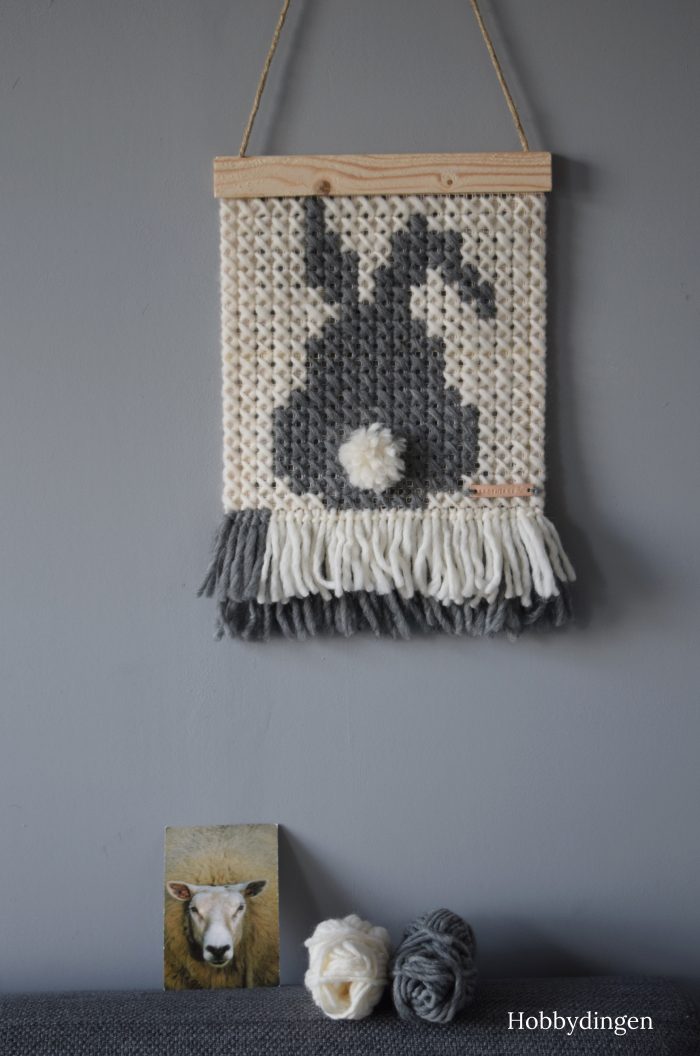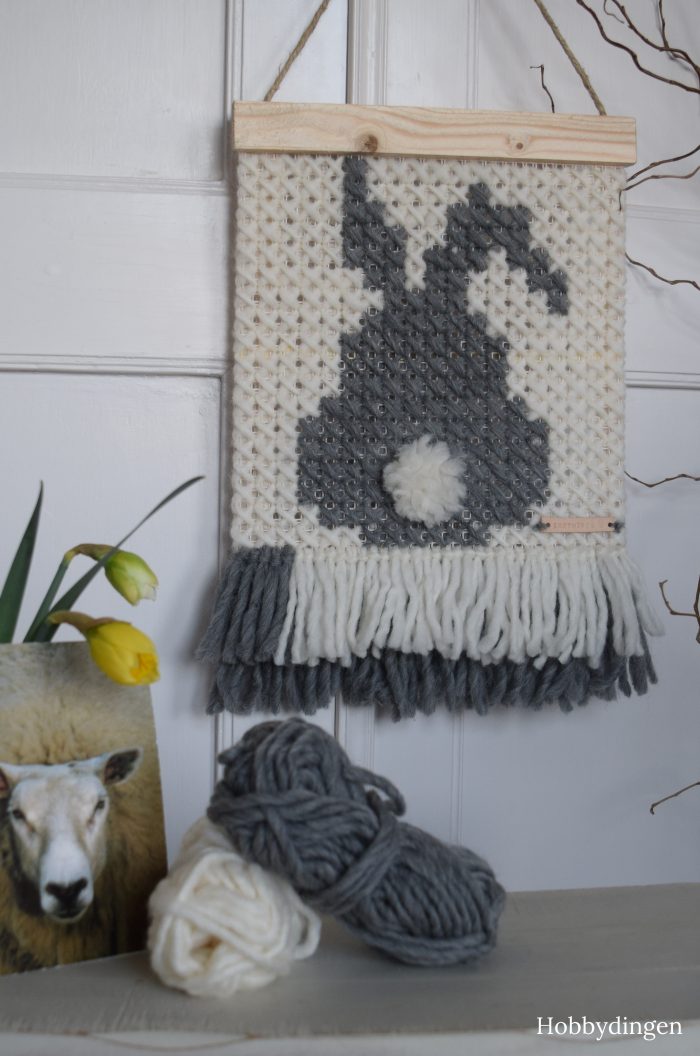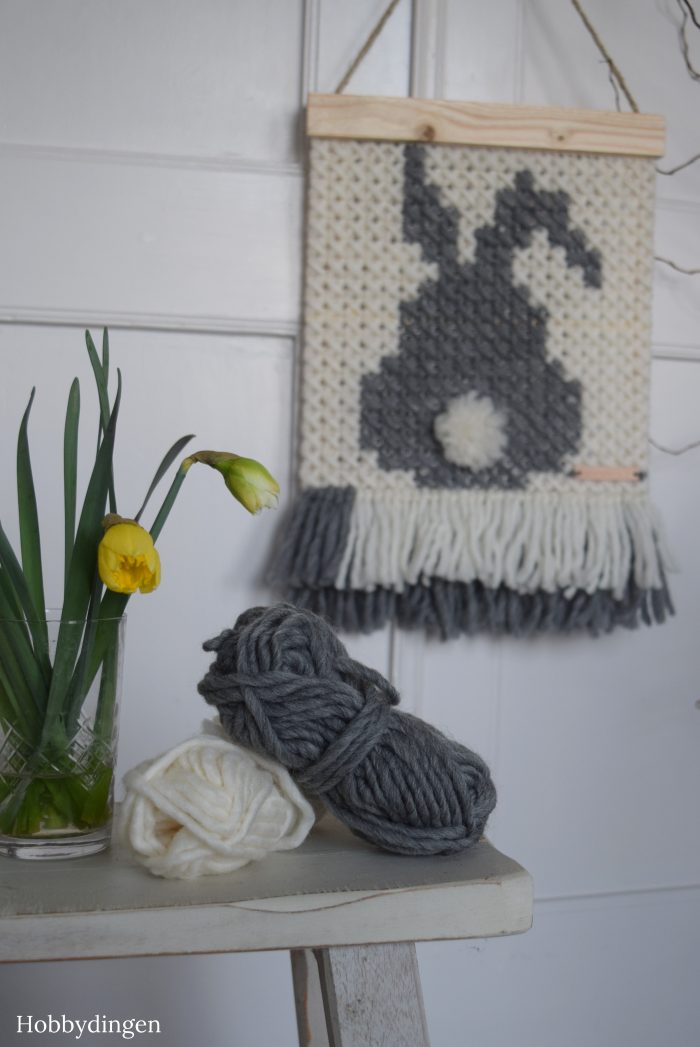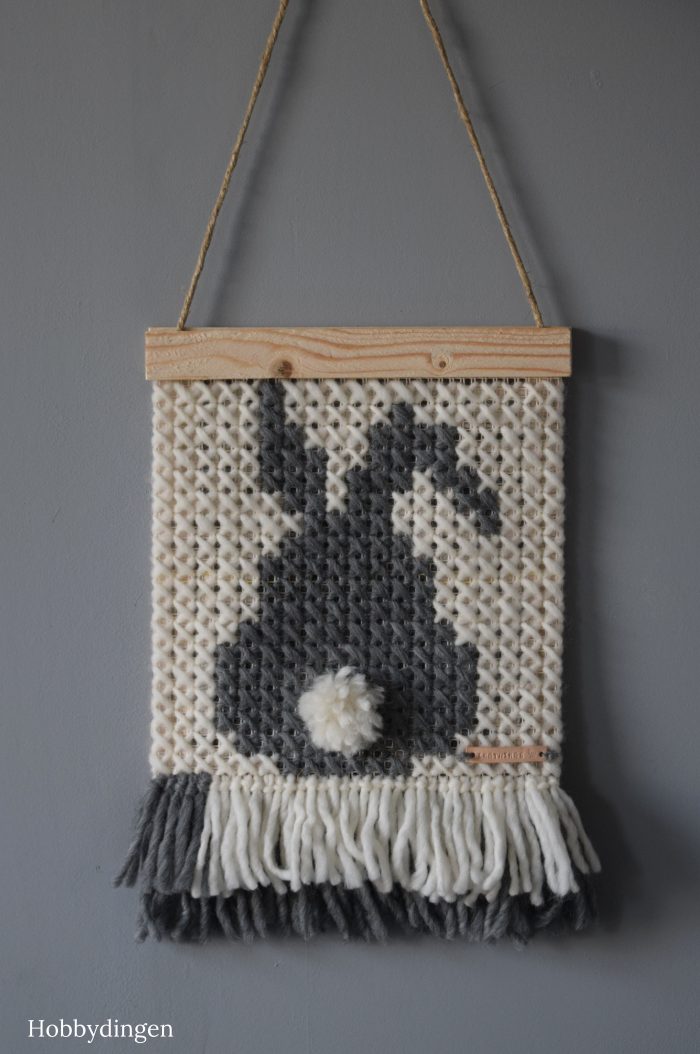 The wall hanging is made with soft yarn that gives it a nice and woolly effect. I'm very satisfied with my Easter Bunny! You could choose to make a sheep or a Easter Bunny design. I chose the Easter Bunny and made it with gray and off-white wool. Back home I picked up the yarn again and the next day I finished my wall hanging with fringes at the bottom. I nailed a wood strip at the top and voilà it's finished. 🙂
Het gebruik van het zachte garen geeft een mooi wollig effect. Ik ben zeer tevreden met mijn "paashanger". Je kon kiezen uit een ontwerp met een schaap of een haas. Ik koos het haasje en maakte dit met grijze en offwhite wol.  Thuisgekomen heb ik de draad weer opgepakt en de volgende dag maakte ik de hanger af met franjes aan de onderkant. Tijdens een workshop van 2,5 uur kom je een eindje op weg, maar thuis moet je nog even aan de slag. De bijgeleverde latjes heb ik netjes aan de bovenkant gespijkerd en voilà! 🙂
Happy Easter!
Ingrid