"Being creative is not a hobby, it's a way of life!!" This quote is from the book Happy Living written by Lisanne Multem. That's just how it is! I totally agree with this text. Lisanne shows this perfect in her new crochet, knitting & diy book. It is a beautiful book! It looks stunning… the photos are perfect! I'm very enthusiastic about this book and want to make every single project! I started with the cactuses. They are so fun to make. I made the cactus you can see on the pictures below. I'm sure I will make more 😉
"Being creative is not a hobby, it's a way of life!!" Deze uitspraak staat in Lisanne Multem haar nieuwste boek "Happy Living". En zo is het! Ik ben het hier helemaal mee eens! Lisanne laat dit goed tot z'n recht komen. Wat een mooi boek is dit! Het is een plaatje om te zien… zulke mooie foto's en dan de lay out… prachtig! Ik ben zeer enthousiast en heb zin om alles te maken! Ik begon maar bij de cactussen. Stuk voor stuk leuk om te maken. Ik maakte de stapelcactus. Ik weet zeker dat er meer gaan volgen. 😉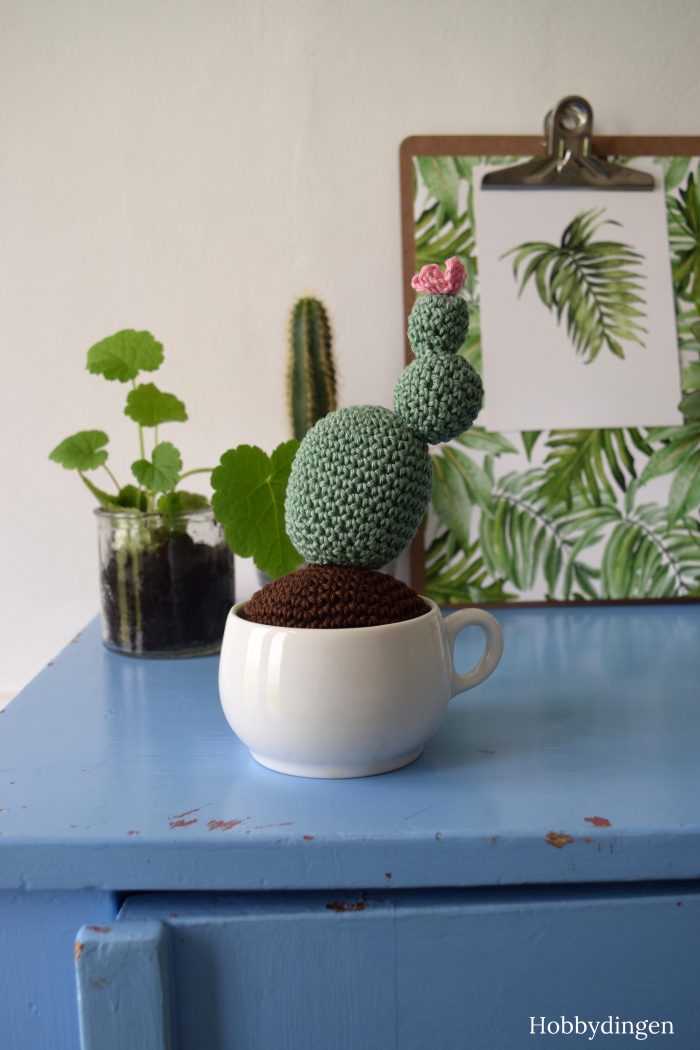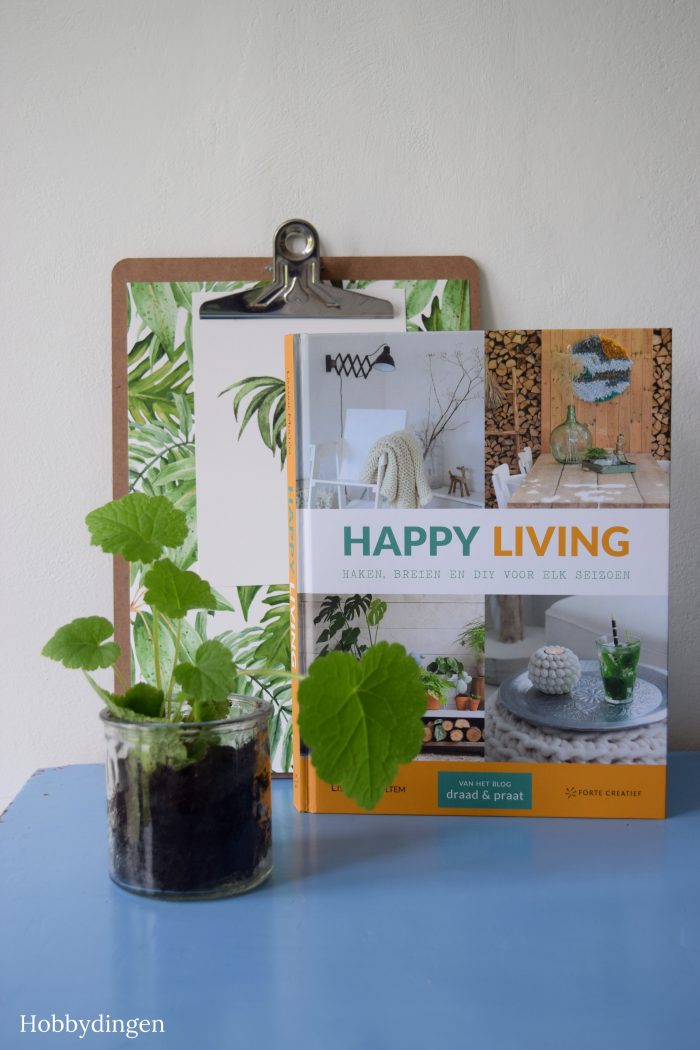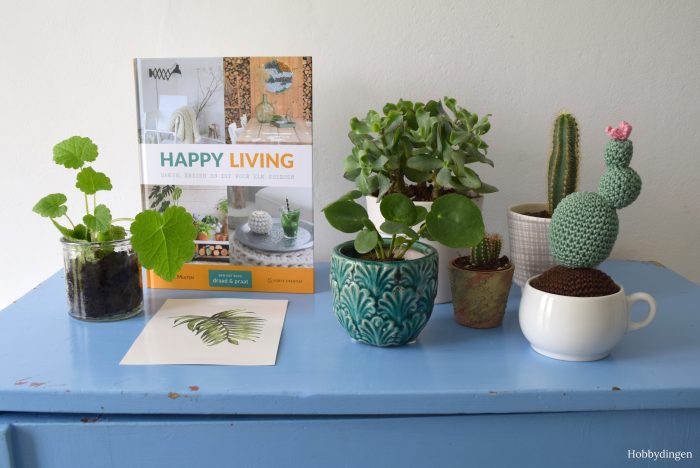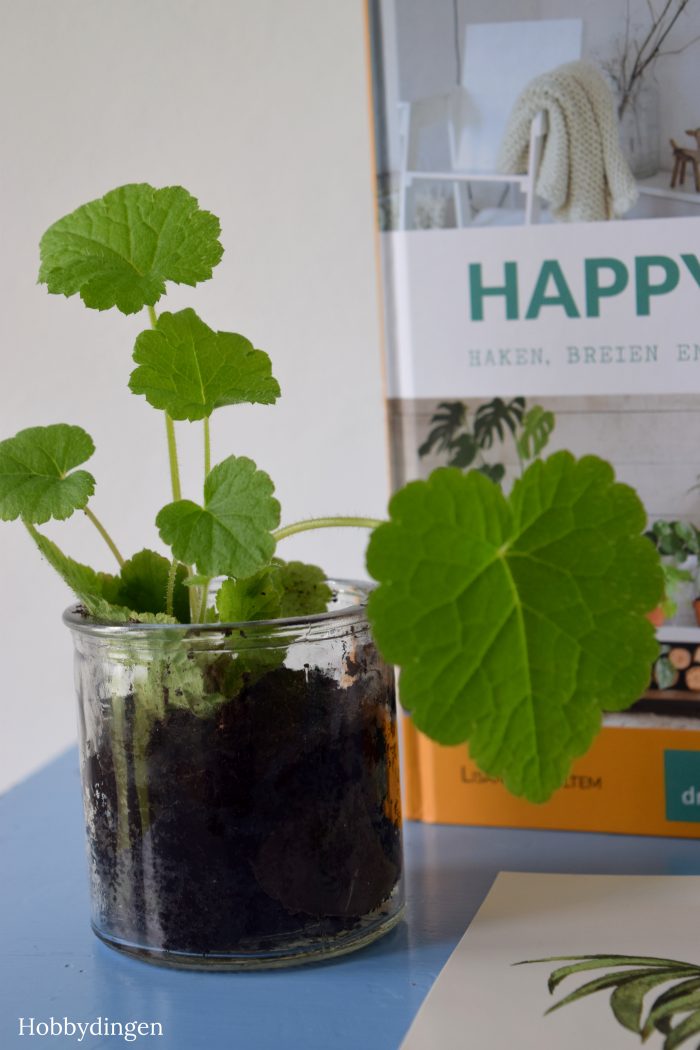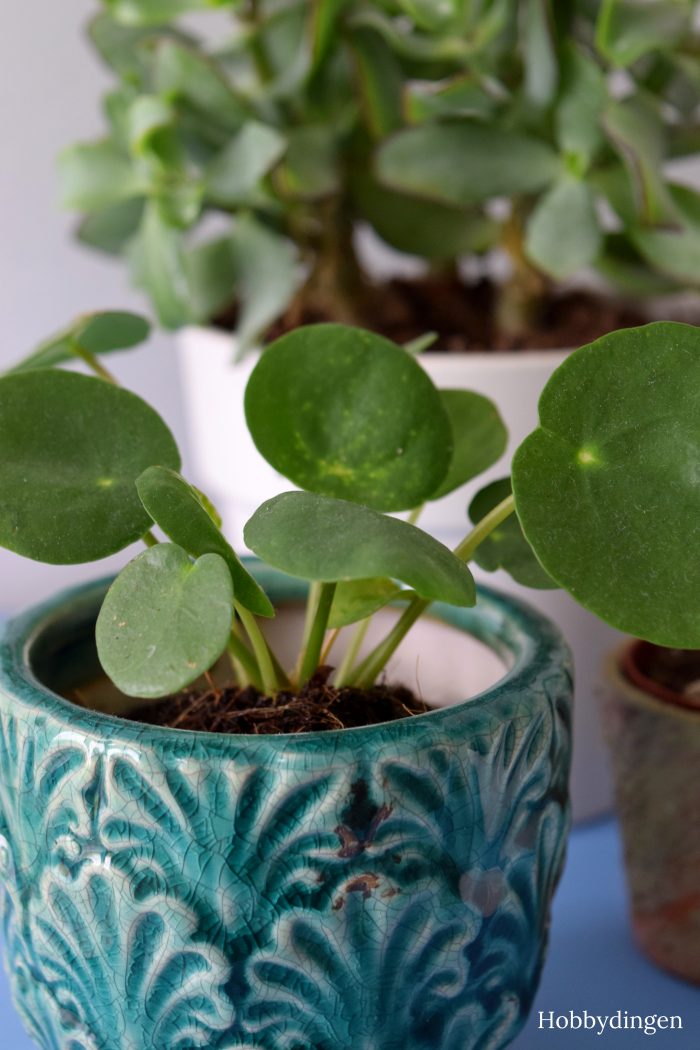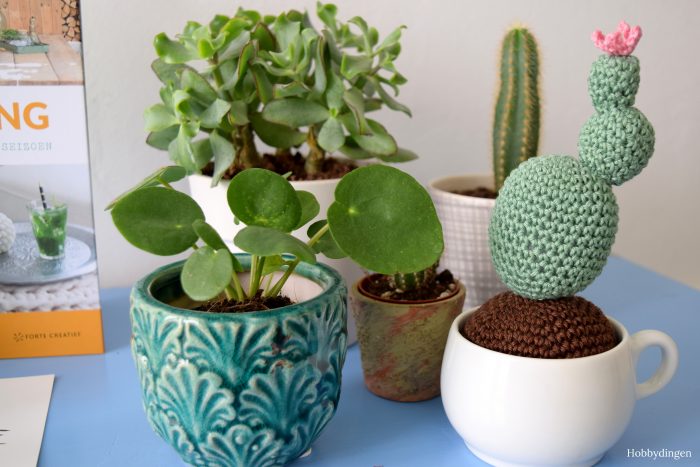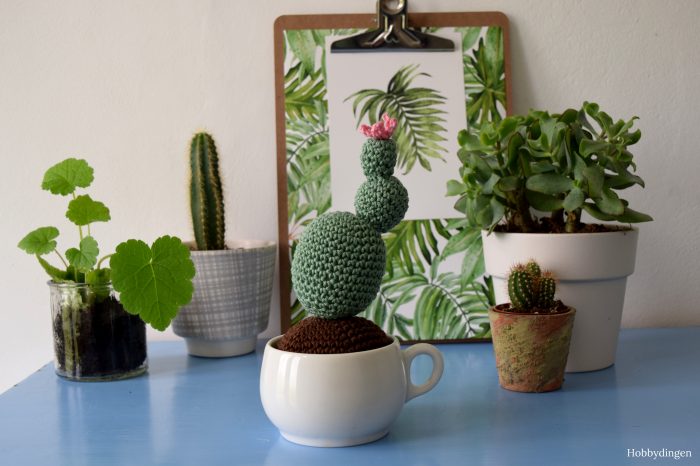 I bought a coffee cup at the thrift store, my cactus fits perfect in there. You can see the result above. I really like to make nice little corners in my house. My own Urban Jungle!
Ik scoorde een thee/koffie kopje bij de kringloop, waar mijn cactus perfect in past. Zie hier het resultaat. Ik vind het zo leuk om hoekjes te creëren. Mijn eigen "Urban jungle". Het kindje-op-moeders-schoot is een eigen kweeksel.. lief hè.. nakomelingen 😉
Have a creative day!
Ingrid