I like to look around on Instagram for ideas and beautiful crafts. I came across a post from Croochetshop. A funny cactus couple with their little one! Jenn from Croochetshop asked for pattern tester! I saw the cacti and fell in love immediately. I want to be a tester for this cute cacti family. So I signed up and… a few days later I received a message whether I was still interested in testing the crochet pattern for the cacti family. Of course! So… that's how I became a tester for the cacti family.
Ik mag graag even op Instagram rondneuzen. Fijn ideeën op doen en naar mooi handwerk kijken. Zo kwam er een bericht voorbij van Croochetshop. Een grappig cactus stel met hun kleintje ! Jenn van Croochetshop vroeg: Testers wanted! Ik zag de cactussen en was meteen verkocht. Tuurlijk wil ik tester zijn van zulke leuke en grappige cactussen. Dus ik heb me aangemeld en… een paar dagen later kreeg ik bericht of ik nog interesse had in het testen van het haakpatroon voor de cactus familie. Ja zeker! Dus… zo werd ik tester van de familie cactus.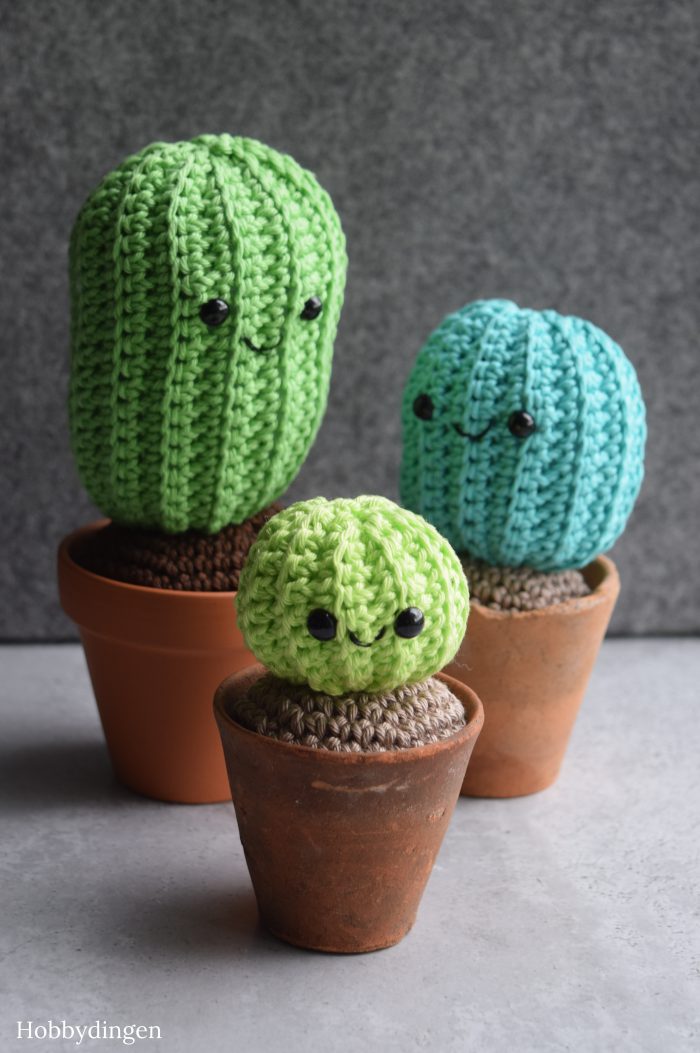 I used Phildar Coton 4 and beautiful pots that I recently found at the thriftshop.
Ik gebruikte Phildar Coton 4 en mooie aardewerken potjes die ik laatst bij de kringloop vond.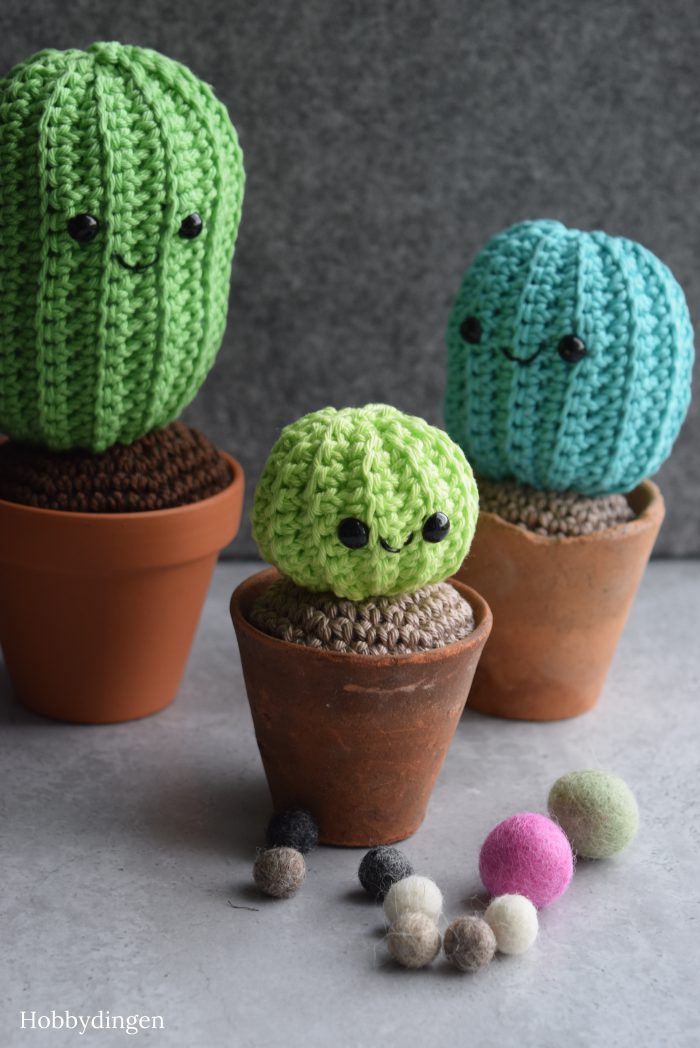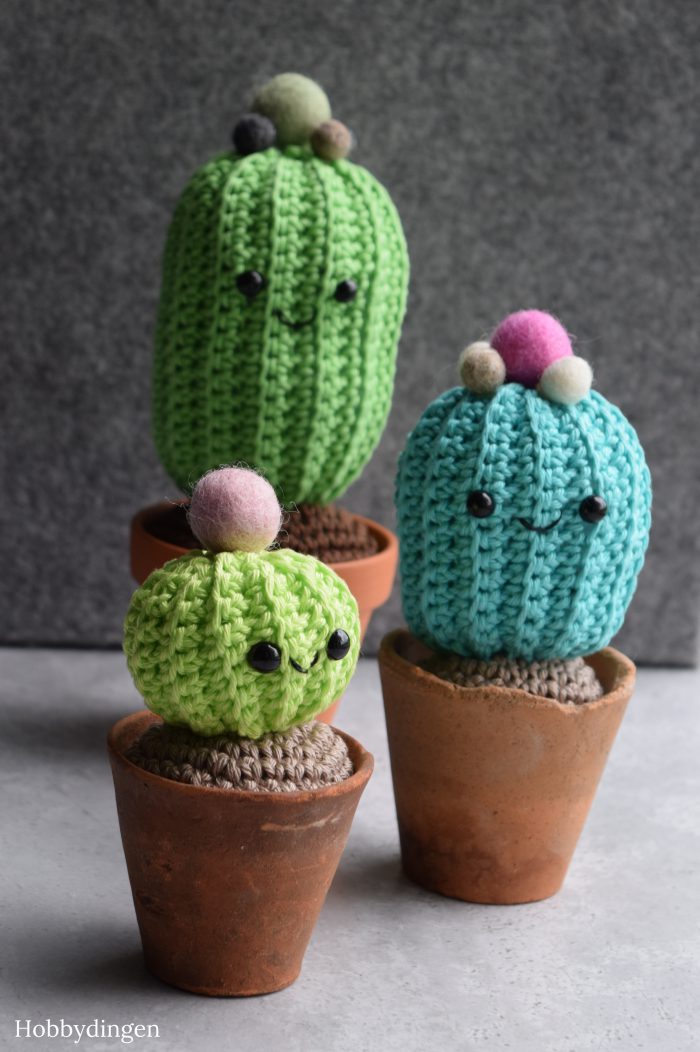 What a nice pattern! I loved making the cacti and had the family complete within a few days.
Wat een leuk patroon! Het haakte heerlijk weg en zo had ik het gezin binnen een paar dagen compleet.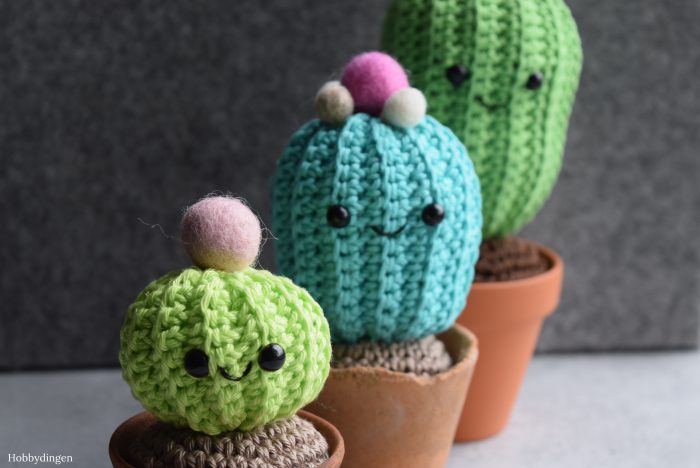 Have a creative day!
Ingrid