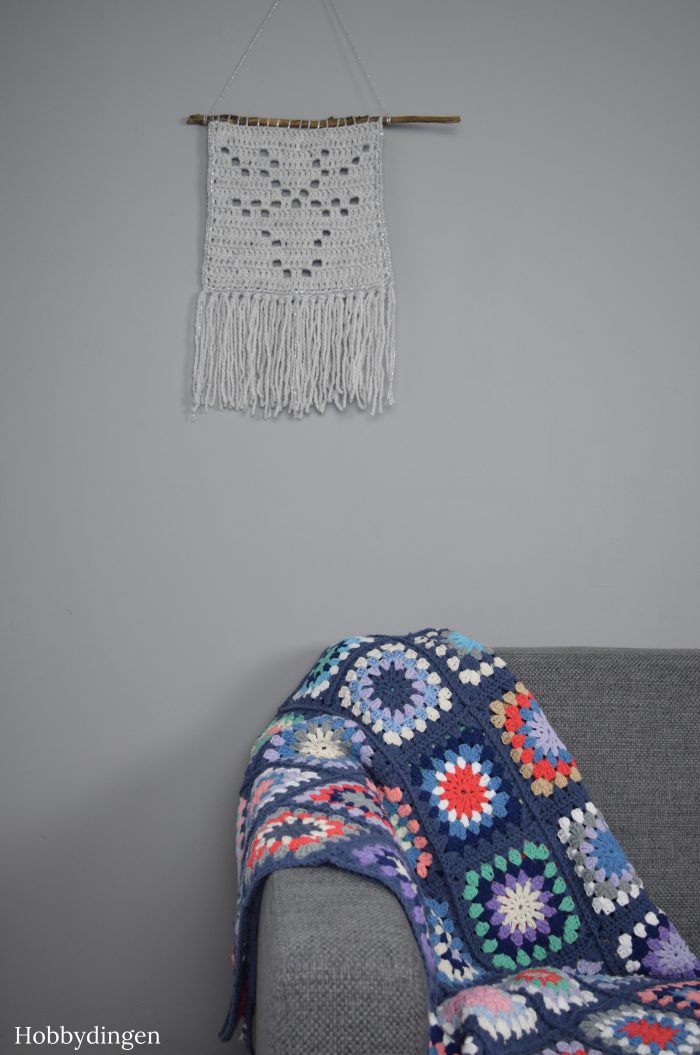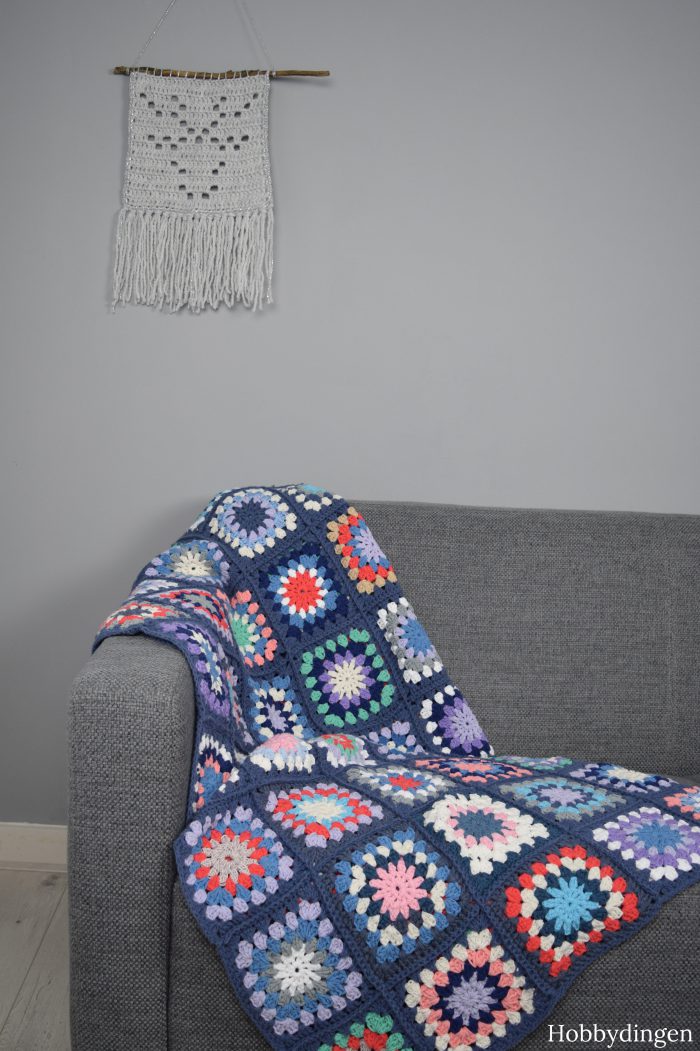 Last month, the month full of fun and Christmas markets, I visited the nicest Christmas market in the neighborhood. I enjoy homemade and handmade items . People opened their homes to sell products, there were beautiful handmade products such as shawls and blankets. And yes … there was this blanket. I walked many rounds around the displayed tables, with my eyes focussed on this beauty. I could not keep my eyes off it!
Recognizable? Whether or not to take with me… My thoughts started again: "I can make such a blanket myself". "I have the yarn to make a blanket myself" All the questions. The blanket will be gone soon. And then I thought, "I'll take you!". I fell in love with this blanket, with the colors. Do you understand! And I'm so happy with this blanket. I enjoy just looking at it every day! It's beautiful, isn't it?
Is het geen snoepje!! Vorige maand, de maand vol gezelligheid en kerstmarkten, liep ik met een vriendin over de gezelligste kerstmarkt in de buurt. Zelfgemaakt en handwerk spreken me erg aan. Ik word er naar toegetrokken, oftewel naar toe gezogen . Bij mensen binnenshuis lagen en hingen mooie handgemaakte producten zoals shawls en dekens. En ja… daar hing deze deken. Ik heb vele rondjes om de uitgestalde tafels gelopen, met mijn ogen op deze beauty gericht. Ik kon mijn ogen er niet vanaf houden en moest steeds even aan de deken voelen!
Herkenbaar? Wel of niet meenemen… Mijn gedachten gingen te keer: "Ik kan zelf zo'n deken maken". "Ik heb nog garen liggen om zelf een deken te maken"… allemaal vragen. Straks is ie weg. Meegenomen door iemand die er ook gek op is! En toen dacht ik: "Ik neem je mee!". Ik was verliefd op de deken, op de kleuren. Snap je! En ik ben zo blij met deze deken. Ik geniet elke dag van dit mooie exemplaar! Hij is mooi hè?
Have a creative day!
Ingrid